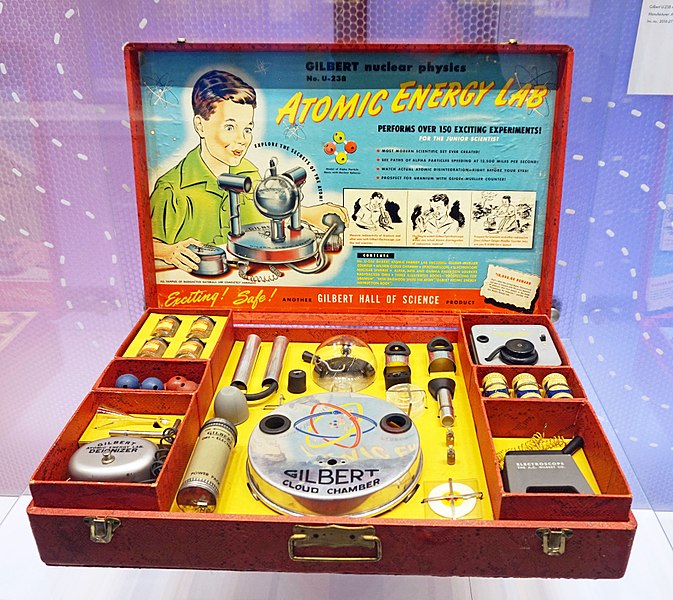 Offered in 1950, the alarmingly named Gilbert U-238 Atomic Energy Laboratory was exactly that — a children's chemistry set that included radioactive material, in this case four glass jars containing uranium-bearing (U-238) ore samples.
"Produces awe-inspiring sights!" read the catalog. "Enables you to actually SEE the paths of electrons and alpha particles traveling at speeds of more than 10,000 miles per SECOND! Electrons racing at fantastic velocities produce delicate, intricate paths of electrical condensation — beautiful to watch. Viewing Cloud Chamber action is closest man has come to watching the Atom!"
It sounds rather worse than it was — in 2020 IEEE Spectrum determined that the likely radiation exposure was "minimal, about the equivalent to a day's UV exposure from the sun" if the samples were not removed from their containers, in accordance with the safety instructions.
Children were not the best market for a fairly sophisticated kit, and fewer than 5,000 were sold, but creator Alfred Carlton Gilbert didn't go hungry — he'd also invented the Erector Set.