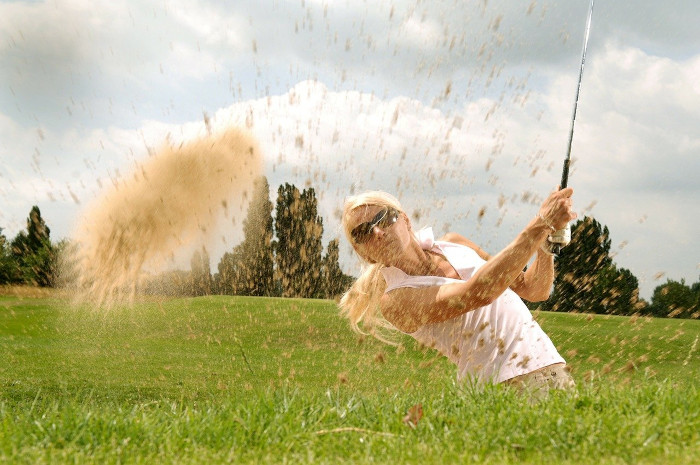 If aliens watched us play golf, what on earth would they think we were doing? We invent an arbitrary, difficult task and then try to perform it, expending vast quantities of money and leisure time in a pursuit that serves no productive purpose and that most players find frustrating. A writer for Punch summed it up in 1892: "The object is to put a very small ball into a very tiny and remotely distant hole, with engines singularly ill adapted for the purpose."
In other pursuits, if people deliberately impede themselves from achieving their own goals, we question their rationality. But this is almost the whole point of golf — rules and courses are deliberately designed to make it extremely difficult to get the ball into the hole (a strange goal to pursue in the first place).
"The intuitive explanation, of course, is that golf wouldn't be worth playing if it were easy," writes Washington State University philosopher David Shier. "It simply wouldn't be fun. Well, maybe much of the time it's not exactly fun anyway, but it surely wouldn't be interesting, and it wouldn't ever be gratifying. Golfers place obstacles in the way of achieving their own goals in order to make the sport more challenging and, consequently, more interesting and enjoyable." … But why pursue it at all?
(David Shier, "Is Golf Inherently Irrational?", in Andy Wible, ed., Golf and Philosophy, 2010.)