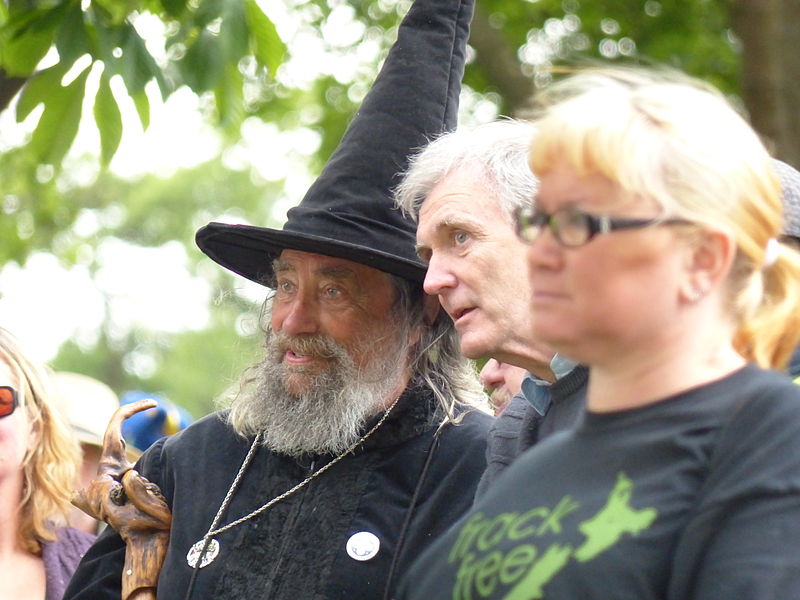 New Zealand has a wizard. Born in London in 1932, Ian Channell invented the role at the University of New South Wales when a teaching fellowship ended. "I've invented a wizard out of nowhere," he told CNN. "There were no wizards when I arrived in the world, except in books."
After a stint as an unpaid "cosmologer, living work of art, and shaman" at Melbourne University, he settled in Christchurch in the 1970s and began speaking on a ladder in Cathedral Square. The city council opposed him at first, but his profile rose. In 1982, the New Zealand Art Gallery Directors Association declared him a living work of art; in 1988 he performed a rain dance in the town of Waimate to break a drought; and in 1990 Prime Minister Mike Moore invited him to become Wizard of New Zealand ("No doubt there will be implications in the area of spells, blessings, curses, and other supernatural matters that are beyond the competence of mere Prime Ministers").
In 1998 the Christchurch City Council engaged him to "provide acts of wizardry and other wizard-like-services as part of promotional work for the city of Christchurch" for 16,000 New Zealand dollars a year. He helps to promote local events and tourism and welcome dignitaries and delegations to the city. In 2009 he received the Queen's Service Medal, one of the country's highest honors ("I couldn't believe it, I thought it would never happen").
Now 88 years old, Channell is cultivating an apprentice, Ari Freeman, who may take over when he steps down. "I want the wizard phenomenon to continue," Freeman said, "and I will totally fulfill that role."