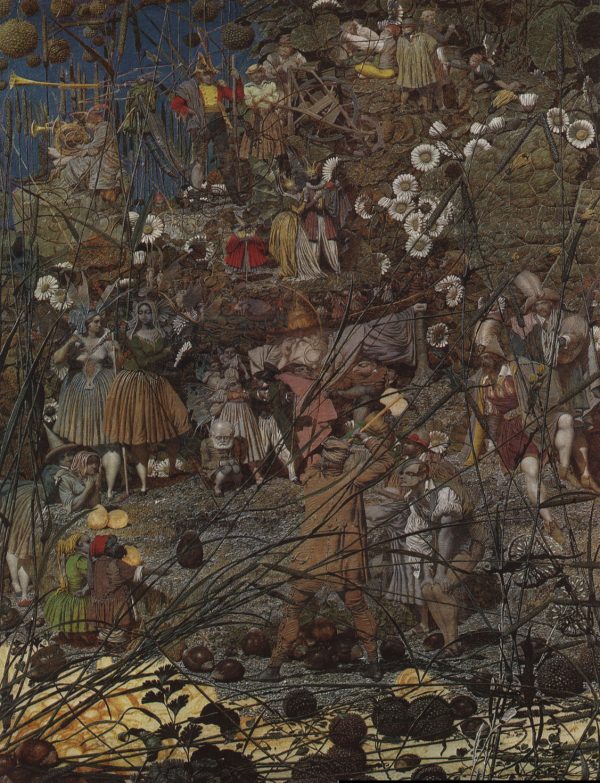 English artist Richard Dadd had established himself as a painter of fairies and other supernatural subjects when in August 1843 he became convinced that his father was the devil in disguise and killed him with a knife. In the Bethlem psychiatric hospital he was encouraged to continue painting, and when the head steward requested a fairy painting Dadd spent nine years investing The Fairy Feller's Master-Stroke with minute detail, using a layering technique to create a three-dimensional effect.
He wrote a long poem in which he names and gives a purpose to each character. The painting is now in the Tate Britain collection.
Dadd painted many striking images — the portrait below of one of his doctors, Alexander Morison, hangs in the Scottish National Portrait Gallery.