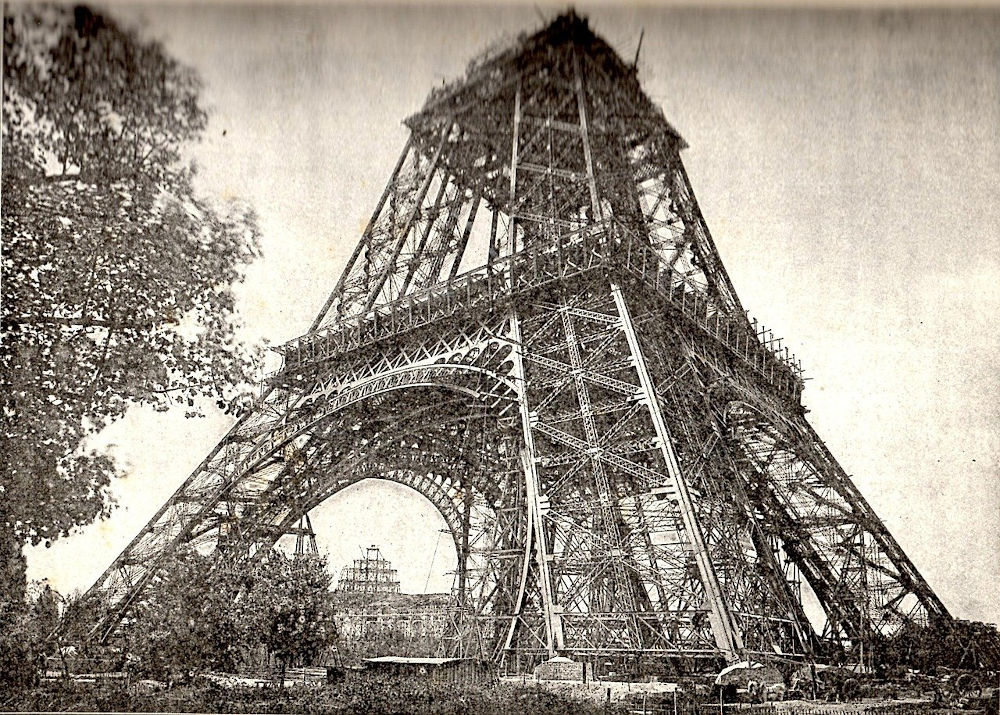 In 1887, as the Eiffel Tower began to take shape, a "Committee of Three Hundred" led by architect Charles Garnier published a protest in Le Temps:
Honored compatriot, we come, writers, painters, sculptors, architects, passionate lovers of the beauty of Paris — a beauty until now unspoiled — to protest with all our might, with all our outrage, in the name of slighted French taste, in the name of threatened French art and history, against the erection, in the heart of our capital, of the useless and monstrous Eiffel Tower.

Are we going to allow all this beauty and tradition to be profaned? Is Paris now to be associated with the grotesque and mercantile imagination of a machine builder, to be defaced and disgraced? Even the commercial Americans would not want this Eiffel Tower which is, without any doubt, a dishonor to Paris. We all know this, everyone says it, everyone is deeply troubled by it. We, the Committee, are but a faint echo of universal sentiment, which is so legitimately outraged. When foreign visitors come to our universal exposition, they will cry out in astonishment, 'What!? Is this the atrocity that the French present to us as the representative of their vaunted national taste?' And they will be right to laugh at us, because the Paris of the sublime Gothic, the Paris of Jean Goujon, of Germain Pilon, Puget, Rude, Barye, etc. will have become the Paris of Monsieur Eiffel.

Listen to our plea! Imagine now a ridiculous tall tower dominating Paris like a gigantic black factory smokestack, crushing with its barbaric mass Notre Dame, Sainte Chapelle, the Tour Saint-Jacques, the Louvre, the dome of Les Invalides, the Arc de Triomphe, all our humiliated monuments, all our dwarfed architecture, which will be annihilated by Eiffel's hideous fantasy. For twenty years, over the city of Paris still vibrant with the genius of so many centuries, we shall see, spreading out like a blot of ink, the shadow of this disgusting column of bolted tin.
Guy de Maupassant called the tower "this high and skinny pyramid of iron ladders, this giant ungainly skeleton upon a base that looks built to carry a colossal monument of Cyclops, but which just peters out into a ridiculous thin shape like a factory chimney." It was said that he ate his lunch in the tower's restaurant each day because it was the one spot in Paris from which the rising structure wasn't visible.