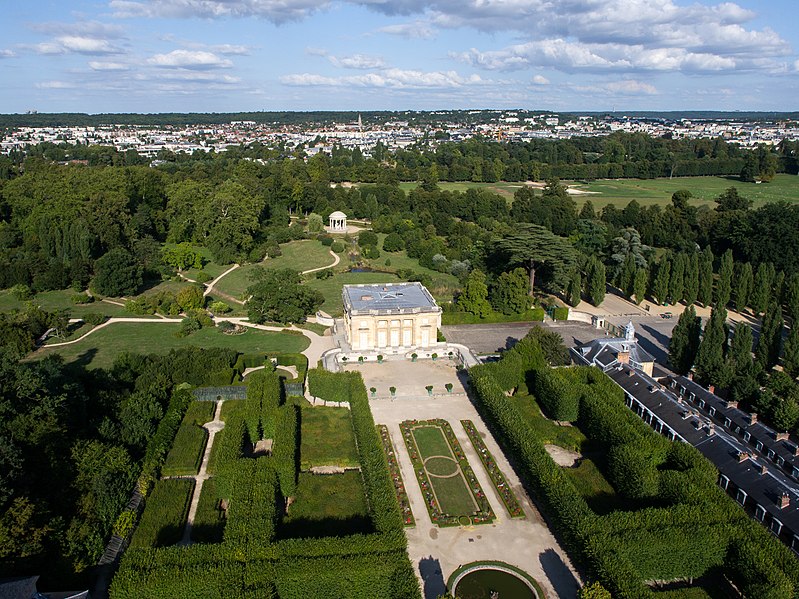 In 1901, two English academics met a succession of strange characters during a visit to Versailles. They came to believe that they had strayed somehow into the mind of Marie Antoinette in the year before her execution. In this week's episode of the Futility Closet podcast we'll describe the Moberly-Jourdain affair, a historical puzzle wrapped in a dream.
We'll also revisit Christmas birthdays and puzzle over a presidential term.
Intro:
In 1936, Evelyn Waugh asked Laura Herbert whether "you could bear the idea of marrying me."
In 1832, Mrs. T.T. Boddington was struck by lightning.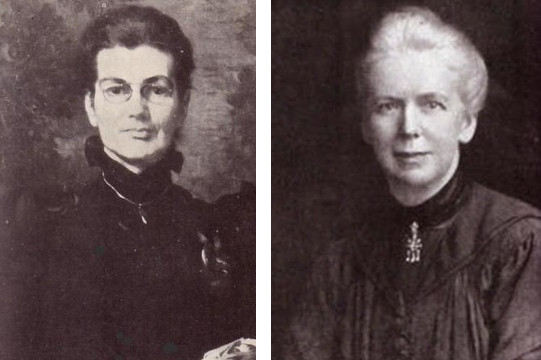 Charlotte Anne Moberly (left) and Eleanor Jourdain. Sources for our feature on the incident at Versailles:
Charlotte Anne Elizabeth Moberly and Eleanor Frances Jourdain, An Adventure, 1913.
Roger Clarke, A Natural History of Ghosts: 500 Years of Hunting for Proof, 2012.
Terry Castle, "'An Adventure' and Its Skeptics," Critical Inquiry 17:4 (Summer 1991), 741-772.
Laura Schwartz, "Enchanted Modernity, Anglicanism and the Occult in Early Twentieth-Century Oxford: Annie Moberly, Eleanor Jourdain and Their 'Adventure,'" Cultural and Social History 14:3 (2017), 301-319.
Keith Reader, "The Unheimliche Hameau: Nationality and Culture in The Moberly/Jourdain Affair," Australian Journal of French Studies 57:1, 93-102.
Fabio Camilletti, "Present Perfect: Time and the Uncanny in American Science and Horror Fiction of the 1970s (Finney, Matheson, King)," Image & Narrative 11:3 (2010), 25-41.
Rosemary Auchmuty, "Whatever Happened to Miss Bebb? Bebb v The Law Society and Women's Legal History," Legal Studies 31:2 (June 2011), 199-230.
Roger J. Morgan, "Correspondence," Journal of the Society for Psychical Research 76:909 (Oct. 1, 2012), 239-240.
Terry Castle, "Marie Antoinette Obsession," Representations 38 (Spring 1992), 1-38.
Richard Mawrey, "Phantom of the Trianon," Historic Gardens Review 25 (July 2011), 12-17.
Roger Betteridge, "How a Spooky Adventure Came Back to Haunt Reputation of Vicar's Daughter," Derby Evening Telegraph, Dec. 31, 2012.
Tim Richardson, "Hunted Ground," Daily Telegraph, Dec. 22, 2012.
Brian Dunning, "Unsolved Mystery of the Ghosts of Versailles," Kansas City [Mo.] Star, Nov. 1, 1965.
Tess Van Sommers, "Laying the Ghosts of Trianon," Sydney Morning Herald, Oct. 23, 1965.
"Ghost Story Probed," Cairns [Qld.] Post, Oct. 10, 1938.
"Stepped Back Into Another Century," [Rockhampton, Qld.] Morning Bulletin, Jan. 5, 1938.
"Phantom Lady of Versailles," [Murwillumbah, N.S.W.] Tweed Daily, July 12, 1937.
"Miss Anne Moberly, Educator at Oxford," New York Times, May 7, 1937.
Kristen Brooks, High Static, Dead Lines: Sonic Spectres & the Object Hereafter, dissertation, University of California, San Diego, 2017.
Janet Howarth, "Moberly, Charlotte Anne Elizabeth (1846–1937)," Oxford Dictionary of National Biography, Sept. 23, 2004.
Janet Howarth, "Jourdain, Eleanor Frances (1863–1924)," Oxford Dictionary of National Biography, Sept. 23, 2004.
Listener mail:
Albert A. Harrison, Nancy J. Struthers, and Michael Moore, "On the Conjunction of National Holidays and Reported Birthdates: One More Path to Reflected Glory?" Social Psychology Quarterly 51:4 (December 1988), 365-370.
Richard Wiseman, Quirkology, 2007.
This week's lateral thinking puzzle was contributed by listener Mike Berman.
You can listen using the player above, download this episode directly, or subscribe on Google Podcasts, on Apple Podcasts, or via the RSS feed at https://futilitycloset.libsyn.com/rss.
Please consider becoming a patron of Futility Closet — you can choose the amount you want to pledge, and we've set up some rewards to help thank you for your support. You can also make a one-time donation on the Support Us page of the Futility Closet website.
Many thanks to Doug Ross for the music in this episode.
If you have any questions or comments you can reach us at podcast@futilitycloset.com. Thanks for listening!