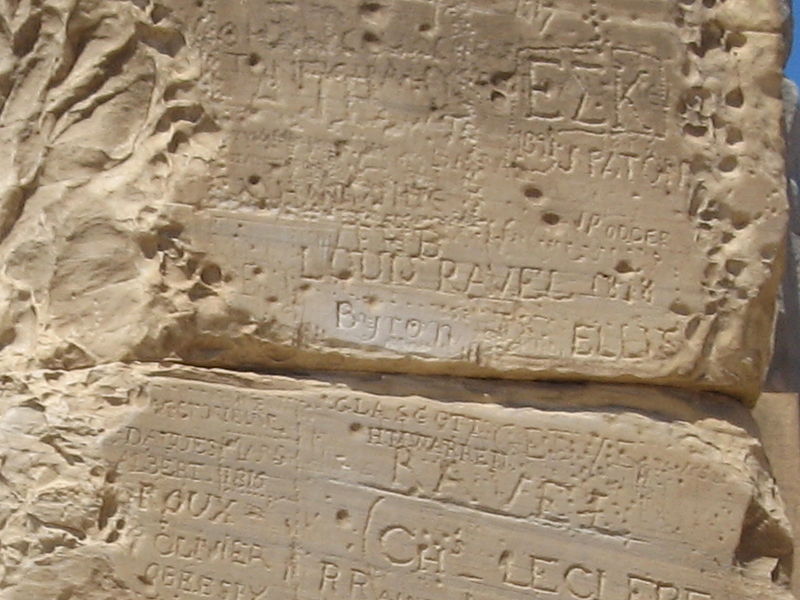 Inscribed on the Temple of Poseidon at Cape Sounion, southeast of Athens, is the name BYRON. Possibly the poet carved it during his first visit to Greece at age 22, before he became famous. He later wrote:
Place me on Sunium's marbled steep,
Where nothing, save the waves and I,
May hear our mutual murmurs sweep …
But there's no definite evidence that he carved it himself.