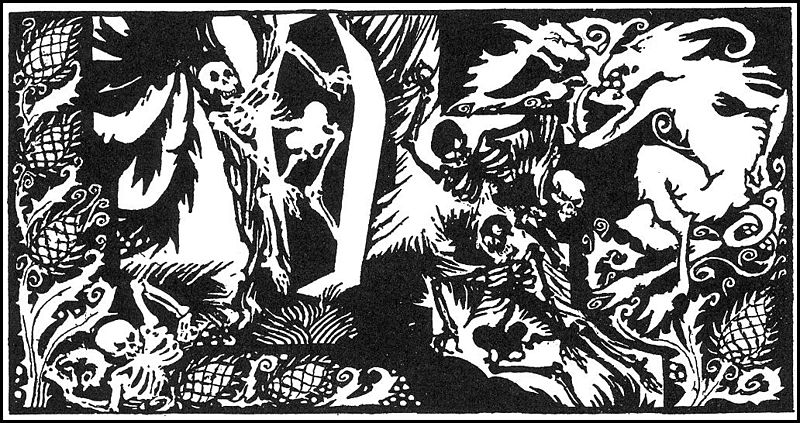 An April 1832 letter of Heinrich Heine strangely prefigures "The Masque of the Red Death":
On March 29th, the night of mi-careme, a masked ball was in progress, the chabut in full swing. Suddenly, the gayest of the harlequins collapsed, cold in the limbs, and, underneath his mask, 'violet-blue' in the face. Laughter died out, dancing ceased, and in a short while carriage-loads of people were hurried from the redoute to the Hotel Dieu to die, and to prevent a panic among the patients, were thrust into rude graves in their dominoes. Soon the public halls were filled with dead bodies, sewed in sacks for want of coffins. Long lines of hearses stood en queue outside Pere Lachaise. Everybody wore flannel bandages. The rich gathered up their belongings and fled the town. Over 120,000 passports were issued at the Hotel de Ville.
He was witnessing the advent of cholera in Paris; Poe had seen similar scenes in Baltimore the year before. The story appeared 10 years later.