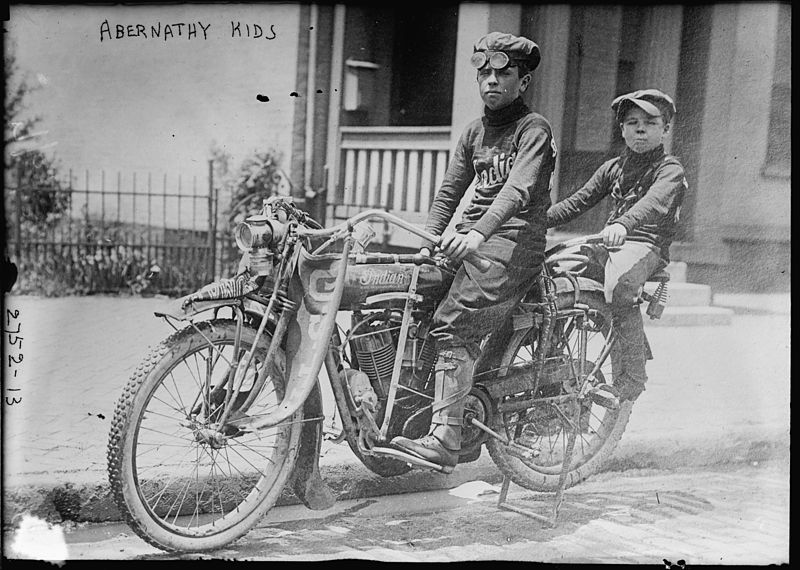 In 1909, Oklahoma brothers Bud and Temple Abernathy rode alone to New Mexico and back, though they were just 9 and 5 years old. In the years that followed they would become famous for cross-country trips totaling 10,000 miles. In this week's episode of the Futility Closet podcast we'll trace the journeys of the Abernathy brothers across a rapidly evolving nation.
We'll also try to figure out whether we're in Belgium or the Netherlands and puzzle over an outstretched hand.
Intro:
Lytton Strachey's uncle William observed Calcutta time in England.
John Dryden displayed a discerning discrimination in an impromptu poetry competition.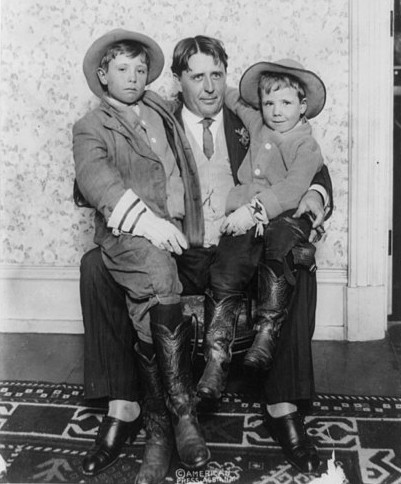 Sources for our feature on Louis and Temple Abernathy:
Alta Abernathy, Bud & Me: The True Adventures of the Abernathy Boys, 1998.
Miles Abernathy, The Ride of the Abernathy Boys, 1911.
John R. Abernathy, "Catch 'em Alive Jack": The Life and Adventures of an American Pioneer, 2006.
Brian Spangle, Hidden History of Vincennes & Knox County, 2020.
M.J. Alexander, "The Astounding Adventures of the Abernathy Boys," 405 Magazine, Aug. 25, 2015.
"Abernathy Kids on Tour," Motorcycle Illustrated (May 29, 1930), 53.
"Enterprising Boys," Advance 62:2392 (Sept. 7, 1911), 25.
"Champion Company Films Abernathy Boys," Nickelodeon 4:2 (July 15, 1910), 42.
Eliza McGraw, "Ultimate Free-Range Kids: Two Boys, 6 and 10, Rode Horses to New York — From Oklahoma," Washington Post, Oct. 19, 2019.
John Governale, "What I've Learned/The Abernathy Boys," [Lewiston, Me.] Sun Journal, Aug. 15, 2019.
Becky Orr, "Teachers Retrace Young Boys' Trek Across America," Wyoming Tribune-Eagle, Aug. 19, 2008.
"Boy Rough Riders," [Parkes, N.S.W.] Western Champion, Sept. 18, 1913.
"Abernathy Boys Tell Taft Their Troubles," Washington Times, Nov. 13, 1911.
"Boy Rides 2300 Miles," Gundagai [N.S.W.] Times, Sept. 2, 1910.
"Abernathy Boys Nearing Home," New York Times, July 26, 1910.
"Abernathy Lads See Mayor," New York Times, June 14, 1910.
"Abernathys Reach Goal," Lebanon [Pa.] Courier and Semi-Weekly Report, June 14, 1910.
"Rockefeller Pew for Abernathy Boys," New York Times, June 13, 1910.
"Abernathy Boys Put Ban on Kissing," New York Times, June 12, 1910.
"Boys Complete 2,000 Mile Trip," Pensacola [Fla.] Journal, June 12, 1910.
"Boy Riders in Delaware," New York Times, June 10, 1910.
"'Hello, Dad!' Call Abernathy's Boys," New York Times, June 9, 1910.
"Boy Horsemen on Way Here," New York Times, June 7, 1910.
"Boy Riders Arrived at National Capitol," Bismarck [N.D.] Daily Tribune, May 28, 1910.
"Boys to Meet Roosevelt," [Mont.] Daily Missoulian, May 22, 1910.
"Abernathy Boys' Long Trip," New York Times, July 11, 1909.
Listener mail:
Two-side letter from John Hornby to Matt Murphy of Peace River, Alberta, 1925. "John Hornby: Letters & Articles," NWT Exhibits (accessed Jan. 23, 2021).
Robin Weber, "Staff Pick: John Hornby, Introduction," NWT Exhibits (accessed Jan. 23, 2021).
"Baarle-Nassau," Wikipedia (accessed Jan. 23, 2020).
Graphic of Baarle and its enclaves in the Netherlands.
Tesa Arcilla, "Dutch? Belgian? How Lockdown Works in a Town With One of the World's Most Complex Borders," NBC News, May 24, 2020.
Andrew Eames, "Europe's Strange Border Anomaly," BBC, Dec. 11, 2017.
This week's lateral thinking puzzle was contributed by listener Åke Malmgren. Last year it was nominated for puzzle of the year on lateralpuzzles.com.
You can listen using the player above, download this episode directly, or subscribe on Google Podcasts, on Apple Podcasts, or via the RSS feed at https://futilitycloset.libsyn.com/rss.
Please consider becoming a patron of Futility Closet — you can choose the amount you want to pledge, and we've set up some rewards to help thank you for your support. You can also make a one-time donation on the Support Us page of the Futility Closet website.
Many thanks to Doug Ross for the music in this episode.
If you have any questions or comments you can reach us at podcast@futilitycloset.com. Thanks for listening!