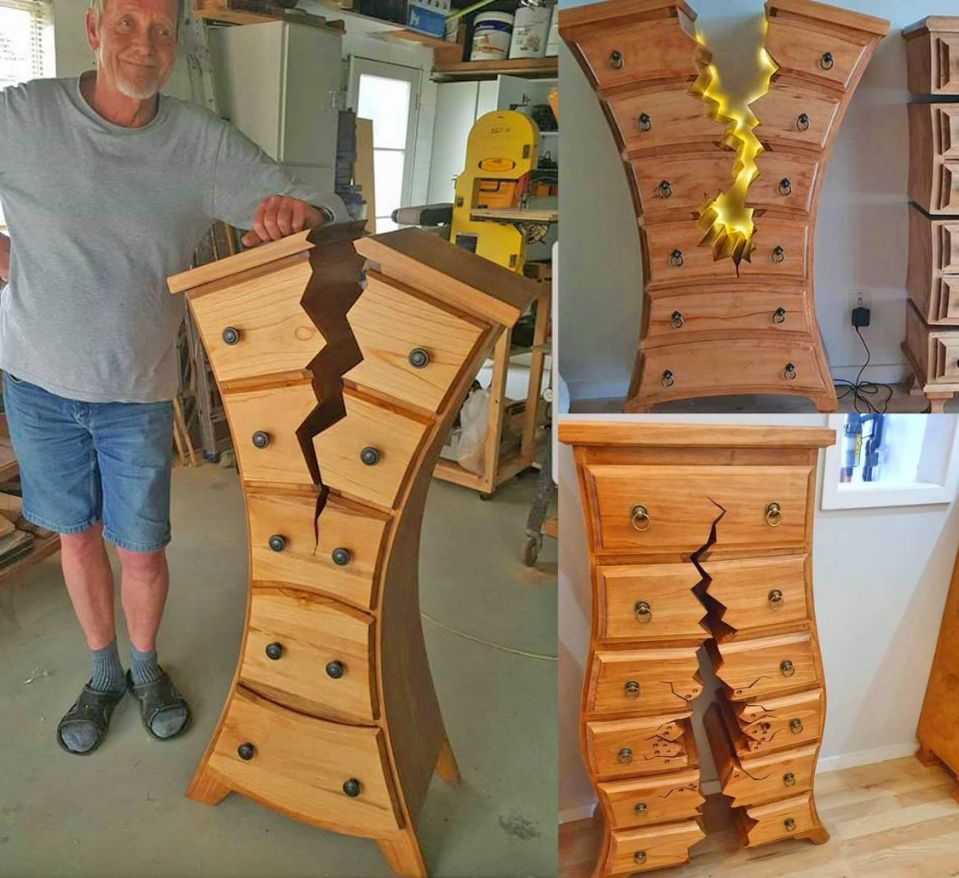 New Zealand woodworker Henk Verhoeff makes whimsically broken furniture.
"It's hard to say how long each piece takes me," he says. "It's unset times during the week, and it could easily be 80 to 100 hours."
"I started creating them for the pure love of it, without the intention of selling them. But when I run out of space, there will be an eBay auction or two. Everything is for sale … except for my wife."
His daughter posts photos on Facebook.