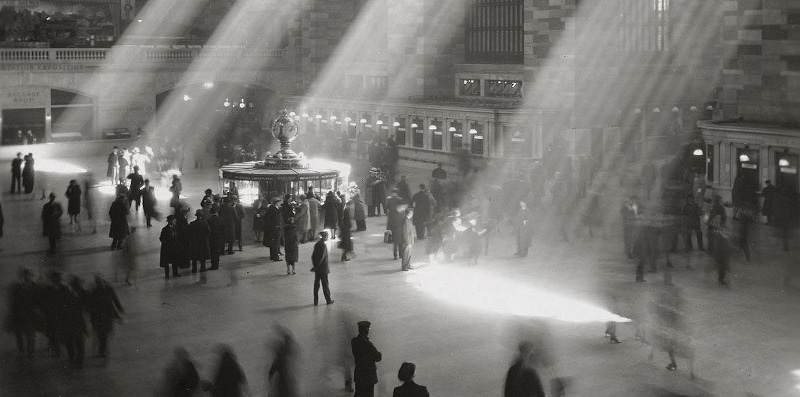 Sometimes in our research we come across stories that are regarded as true but that we can't fully verify. In this week's episode of the Futility Closet podcast we'll share two such stories from the 1920s, about a pair of New York fruit dealers and a mythologized bank robber, and discuss the strength of the evidence behind them.
We'll also salute a retiring cat and puzzle over a heartless spouse.
Intro:
English essayist A.C. Benson dreamed poetry.
Robert Patch patented a toy truck at age 5.
Sources for our feature on the Fortunato brothers and Herman Lamm:
Walter Mittelstaedt, Herman 'Baron' Lamm, the Father of Modern Bank Robbery, 2012.
L.R. Kirchner, Robbing Banks: An American History 1831-1999, 2003.
William J. Helmer and Rick Mattix, Public Enemies: America's Criminal Past, 1919-1940, 1998.
John Toland, The Dillinger Days, 1963.
Bryan Burrough, Public Enemies: America's Greatest Crime Wave and the Birth of the FBI, 1933-34, 2009.
John Belle and Maxinne Rhea Leighton, Grand Central: Gateway to a Million Lives, 2000.
Brian Robb, A Brief History of Gangsters, 2014.
Carl Sifakis, Encyclopedia of American Crime, 2014.
Richard Ringer, "Today's Bank Robber Is No Baby Face Nelson; Current Group Called Amateurs in Comparison to Legendary Predecessors," American Banker 148 (Feb. 28, 1983), 2.
George W. Hunt, "Of Many Things," America 159:17 (Dec. 3, 1988), 450.
Alan Hynd, "Grand Central's $100,000 Deal," in Rouben Mamoulian, ed., Scoundrels & Scalawags: 51 Stories of the Most Fascinating Characters of Hoax and Fraud, 1968.
"Historical Perspective: Clinton and Rockville Robberies," [Terre Haute, Ind.] Tribune-Star, Sept. 15, 2019.
Philip Marchand, "Grand Theft With Autos: For Bandits and Desperadoes, a Fast Getaway Car Is Just as Important as a Gun," Toronto Star, July 7, 2012, W.1.
Scott McCabe, "Father of Modern Bank Robbery Killed in Shootout," [Washington, D.C.] Examiner, Dec. 16, 2011, 8.
Christopher Goodwin, "America's Own Robin Hood: John Dillinger Was a Suave, Smooth-Talking Gangster Who Was Cheered On by the Public," Sunday Times, June 28, 2009, 7.
Stephen Wilks, "In Pursuit of America's Public Enemies," Canberra Times, Jan. 17, 2009, 17.
"Nutty Scam Fooled Fruit Bros.", [Campbell River, B.C.] North Island Midweek, Jan. 3, 2007, 5.
Max Haines, "A Grand Con Game," Moose Jaw [Sask.] Times Herald, Dec. 27, 2006, B6.
"Fabulous Fakes," Gadsden [Ala.] Times, Nov. 11, 1983.
Donald Altschiller, "In This Corner; Robbery Today? It's a Crime," Boston Globe, Jan. 25, 1983, 1.
"Dead Bank Bandit Has Been Identified," Rushville [Ind.] Republican, Dec. 19, 1930.
Listener mail:
"'Chief Mouser' Palmerston Retires as UK's Top Diplomatic Cat," Associated Press, Aug. 7, 2020.
Justin Parkinson, "Foreign Office Cat Palmerston Retires to Countryside," BBC News, Aug. 7, 2020.
"Paws for Reflection: British Foreign Office Cat Heads for Retirement," Reuters, Aug. 7, 2020.
Ulrike Lemmin-Woolfrey and Stacey Lastoe, "'Cats' Is a Disaster, but Cats Aren't: The Best Cat Cafes to Show Your Solidarity With Our Beloved Companions," CNN, July 19, 2019.
Wikipedia, "Cat Café" (accessed Aug. 20, 2020).
Frances Cha, "Moomin, Japan's 'Anti-Loneliness' Cafe, Goes Viral," CNN, Feb. 21, 2017.
Ed Mazza, "Big Boss Bear Bashes Down Door for Incredible Entrance Into Cabin," Huffington Post, July 22, 2020.
Becky Talley, "VIDEO: Lake Tahoe Bear Smashes Through Door Like 'The Hulk,'" Our Community Now, July 24, 2020.
"Meet the Canada Post Worker Who Wrote the 'Bear at Door' Non-Delivery Slip," CBC, Sept. 26, 2014.
Max Knoblauch, "'Bear at Door' Is a Solid Reason to Not Deliver a Package," Mashable, Sept. 25, 2014.
Listener Yulia Samaichuk sent these photos of Tono's Cat Café in Tianzifang, Shanghai:
This week's lateral thinking puzzle is taken from Agnes Rogers' 1953 book How Come? A Book of Riddles, sent to us by listener Jon Jerome.
You can listen using the player above, download this episode directly, or subscribe on Google Podcasts, on Apple Podcasts, or via the RSS feed at https://futilitycloset.libsyn.com/rss.
Please consider becoming a patron of Futility Closet — you can choose the amount you want to pledge, and we've set up some rewards to help thank you for your support. You can also make a one-time donation on the Support Us page of the Futility Closet website.
Many thanks to Doug Ross for the music in this episode.
If you have any questions or comments you can reach us at podcast@futilitycloset.com. Thanks for listening!