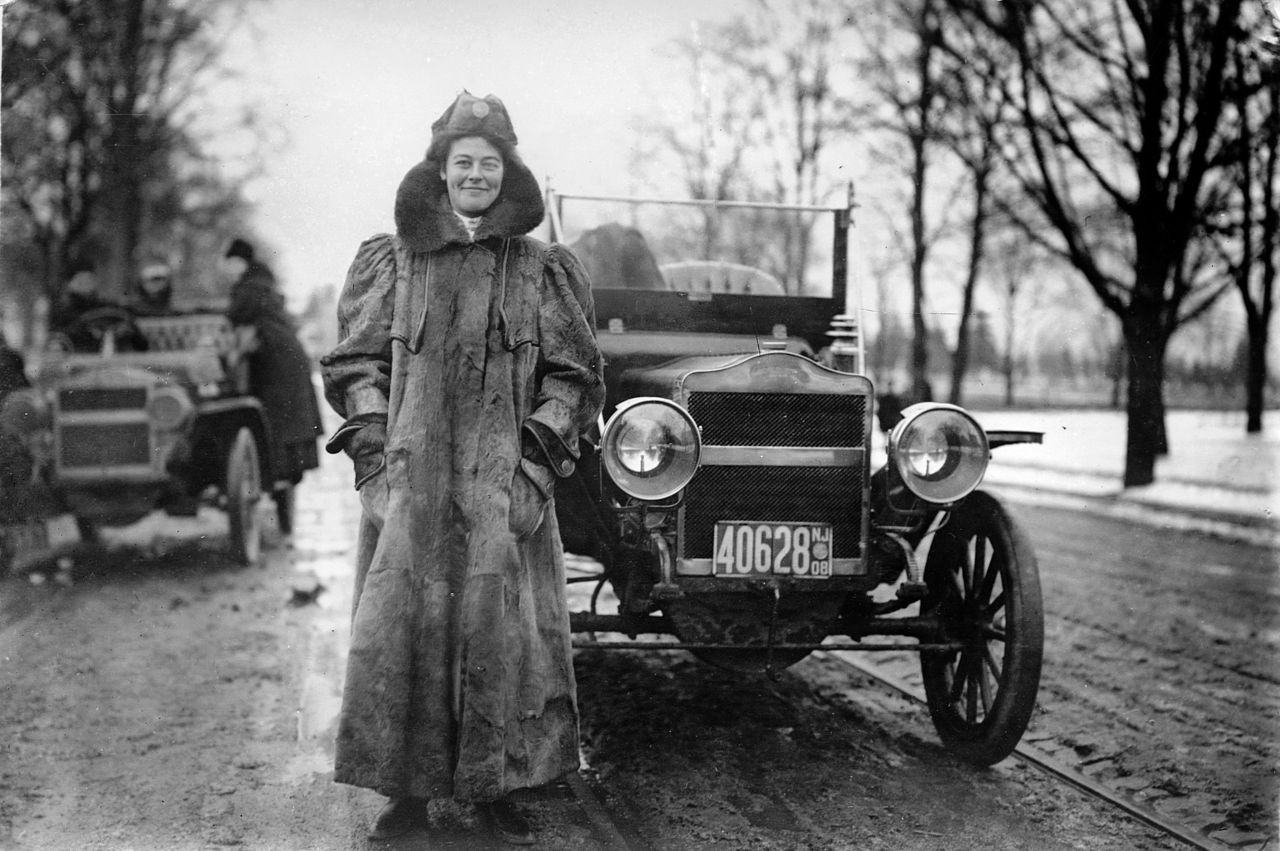 In 1909, 22-year-old Alice Huyler Ramsey set out to become the first woman to drive across the United States. In an era of imperfect cars and atrocious roads, she would have to find her own way and undertake her own repairs across 3,800 miles of rugged, poorly mapped terrain. In this week's episode of the Futility Closet podcast we'll follow Ramsey on her historic journey.
We'll also ponder the limits of free speech and puzzle over some banned candy.
Intro:
Journalist Henri de Blowitz received the Treaty of Berlin in the lining of a hat.
In 1895 John Haberle painted a slate so realistic that viewers were tempted to use it.
Sources for our feature on Alice Ramsey:
Alice Ramsey and Gregory M. Franzwa, Alice's Drive: Republishing Veil, Duster, and Tire Iron, 2005.
Curt McConnell, A Reliable Car and a Woman Who Knows It: The First Coast-to-Coast Auto Trips by Women, 1899-1916, 2000.
Women's Project of New Jersey, Past and Promise: Lives of New Jersey Women, 1997.
Catherine Gourley, Gibson Girls and Suffragists: Perceptions of Women from 1900 to 1918, 2008.
Christina E. Dando, Women and Cartography in the Progressive Era, 2017.
David Holmstrom, "On the Road With Alice," American History 29:3 (July/August 1994).
Don Brown and Evan Rothman, "Queen of the Road," Biography 1:2 (February 1997), 48-52.
Marina Koestler Ruben, "Alice Ramsey's Historic Cross-Country Drive," Smithsonian.com, June 4, 2009.
Katherine Parkin, "Alice Ramsey: Driving in New Directions," New Jersey Studies: An Interdisciplinary Journal 4:2 (2018), 160-178.
Carla Rose Lesh, "'What a Woman Can Do With an Auto': American Women in the Early Automotive Era," dissertation, State University of New York at Albany, 2010.
Brandon Dye, "Girls on the Road," Autoweek 56:36 (Sept. 4, 2006), 34.
Jay Levin, "Daughter of Motoring Pioneer Dies," [Bergen County, N.J.] Record, Nov. 18, 2015, L.6.
Joe Blackstock, "Alice Ramsey First Woman to Cross U.S. by Car," Inland Valley [Calif.] Daily Bulletin, March 28, 2011.
Robert Peele, "History That's More Than the Sum of Its Parts," New York Times, March 26, 2010.
"Preservation Society Honors Historic Drive," Reno Gazette-Journal, Oct. 9, 2009.
Robert Peele, "New York to San Francisco in a 1909 Maxwell DA," New York Times, July 12, 2009.
Robert Peele, "Recreating a 100-Year-Old Road Trip," New York Times, June 20, 2009.
Jane Palmer, "Driving Along Like It's 1909," McClatchy-Tribune Business News, June 18, 2009.
Jay Levin, "The Same Trip, 100 Years Later: N.J. Mother's 1909 Milestone," [Bergen County, N.J.] Record, June 10, 2009, L.3.
"Re-enacting a Ground-Breaking Journey," New York Times, June 5, 2009.
Jay Levin, "Trailblazing Ride Made History: 1909 Road Trip First for a Woman," [Bergen County, N.J.] Record, March 22, 2009, L.1.
"Women Transcontinentalists Nearing Chicago," Automobile Topics 8:11 (June 19, 1909), 742.
David Conwill, "Alice Ramsey," Hemmings Classic Car 164 (May 2018).
"Alice Ramsey," Automotive Hall of Fame (accessed Nov. 3, 2019).
Guide to the Alice Huyler Ramsey Papers, 1905-1989, Vassar College (accessed Nov. 3, 2019).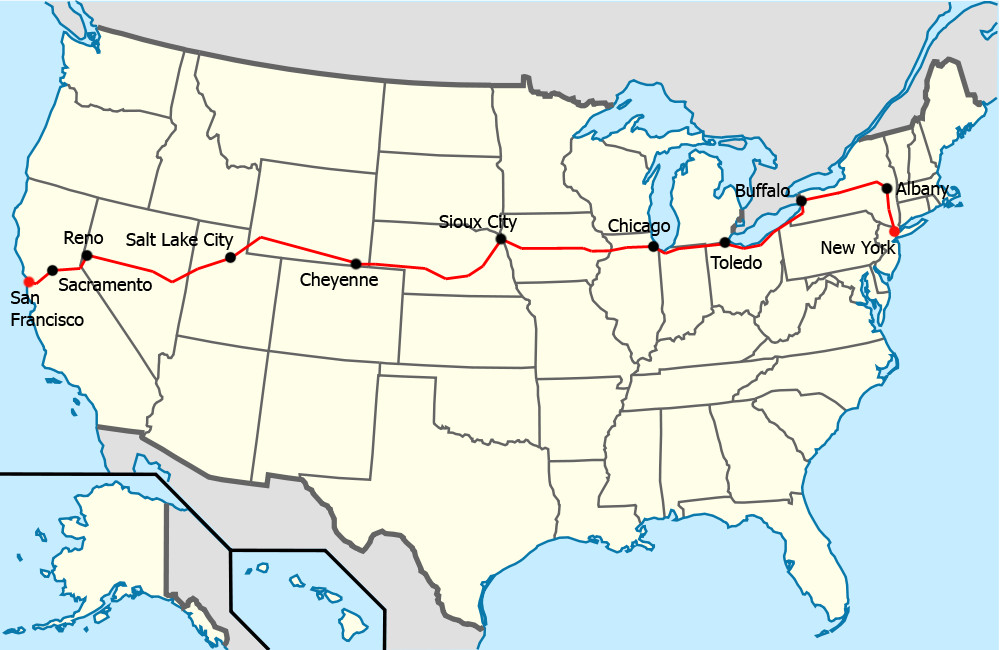 Listener mail:
Wikipedia, "Rage (King novel)," (accessed Nov. 6, 2019).
Corey Adwar, "This Stephen King Novel Will Never Be Printed Again After It Was Tied to School Shootings," Business Insider, April 1, 2014.
"Vermont Library Conference/VEMA Annual Meeting: The Bogeyboys," StephenKing.com (accessed Nov. 6, 2019).
Wikipedia, "Hit Man: A Technical Manual for Independent Contractors" (accessed Nov. 6, 2019).
Wikipedia, "Paladin Press" (accessed Nov. 10, 2019).
"Killer of Three Gets Reduced Sentence," Washington Times, May 17, 2001.
Emilie S. Kraft, "Hit Man Manual," First Amendment Encyclopedia, Middle Tennessee State University (accessed Nov. 10, 2019).
Calvin Reid, "Paladin Press Pays Millions to Settle 'Hit Man' Case," Publishers Weekly, May 31, 1999.
David G. Savage, "Publisher of 'Hit Man' Manual Agrees to Settle Suit Over Triple Slaying," Los Angeles Times, May 22, 1999.
Rice v. Paladin Enterprises, Inc., 128 F. 3d 233 – Court of Appeals, 4th Circuit 1997.
David Montgomery, "If Books Could Kill," Washington Post, July 26, 1998.
Robert W. Welkos, "Judge Throws Out Lawsuit Against Oliver Stone," Los Angeles Times, March 13, 2001.
"Natural Born Killers Lawsuit Finally Thrown Out," Guardian, March 13, 2001.
This week's lateral thinking puzzle was contributed by listener Simone and her father. Here's a corroborating link (warning — this spoils the puzzle).
You can listen using the player above, download this episode directly, or subscribe on Google Podcasts, on Apple Podcasts, or via the RSS feed at https://futilitycloset.libsyn.com/rss.
Please consider becoming a patron of Futility Closet — you can choose the amount you want to pledge, and we've set up some rewards to help thank you for your support. You can also make a one-time donation on the Support Us page of the Futility Closet website.
Many thanks to Doug Ross for the music in this episode.
If you have any questions or comments you can reach us at podcast@futilitycloset.com. Thanks for listening!