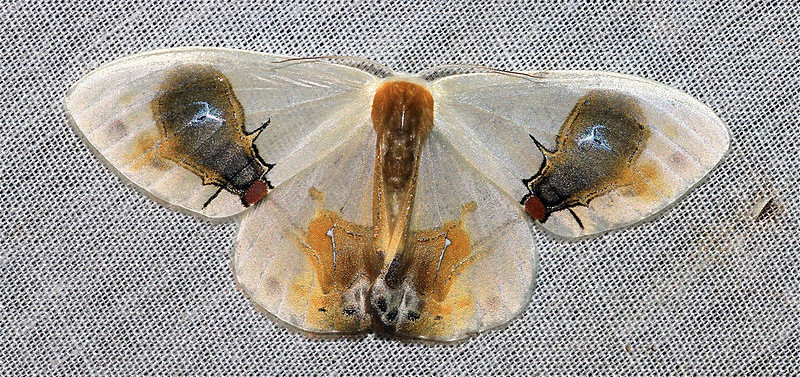 The Asian moth Macrocilix maia carries a stunning image on its wings.
"It's the only mimic insect I know that paints an entire scene," writes entomologist Alex Wild. "It looks like a watercolor. Two red-eyed muscomorph flies feed from fresh bird droppings, complete with light glinting off their wings. I've never seen anything like it!"
Very little seems to be known about it. It's found in India, Japan, Taiwan, Korea, China, Malaysia, Sumatra, and Borneo.