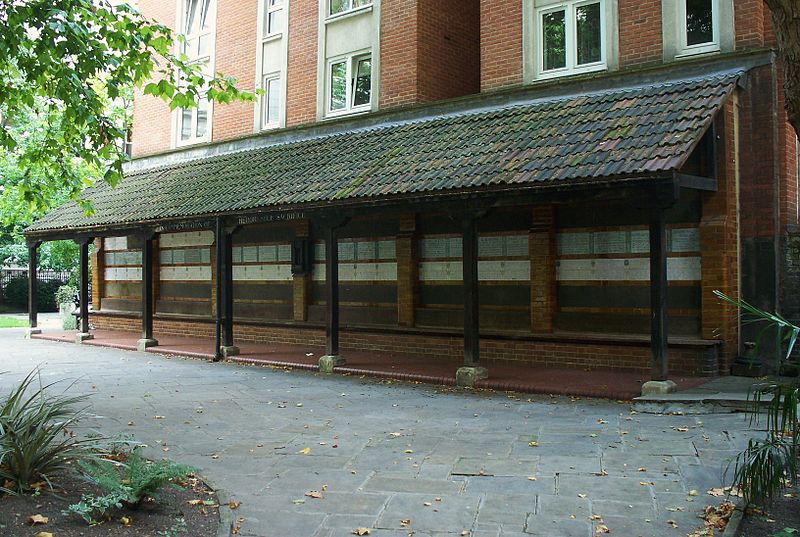 In Postman's Park in the City of London, an array of ceramic tiles honor ordinary people who died saving the lives of others:
Elizabeth Boxall
Aged 17 of Bethnal Green
Who died of injuries received in trying to save a child from a runaway horse
June 20, 1888
David Selves aged 12
Off Woolwich supported his drowning playfellow and sank with him clasped in his arms.
September 12, 1886
James Hewers
On Sept 24 1878
Was killed by a train at Richmond in the endeavour to save another man
The Memorial to Heroic Self-Sacrifice was conceived by painter and sculptor George Frederic Watts in 1887, but only four tiles were in place at his death in 1904, and even today two of the five planned rows remain empty. The most recent tile, the 54th, was added in 2009. The full list is here.