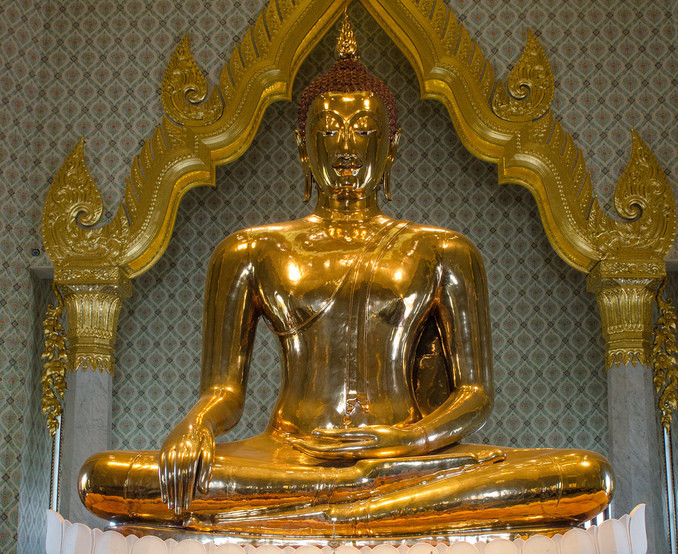 In 1954, workers in Bangkok were moving a plaster Buddha to a new temple when the ropes broke and it fell to the ground. Some of the surface broke away, revealing gold beneath.
They had accidentally rediscovered the Phra Phuttha Maha Suwana Patimakon, a 5.5-tonne gold statue that had remained hidden for nearly 200 years. It had been made in the 13th or 14th century and then covered with stucco sometime in the late 18th century to preserve it from thieves.
The rediscovery occurred near the 2500-year anniversary of Gautama Buddha's passing and was widely regarded as a miracle. The statue was moved to a new large building in 2010.
(Thanks, David.)