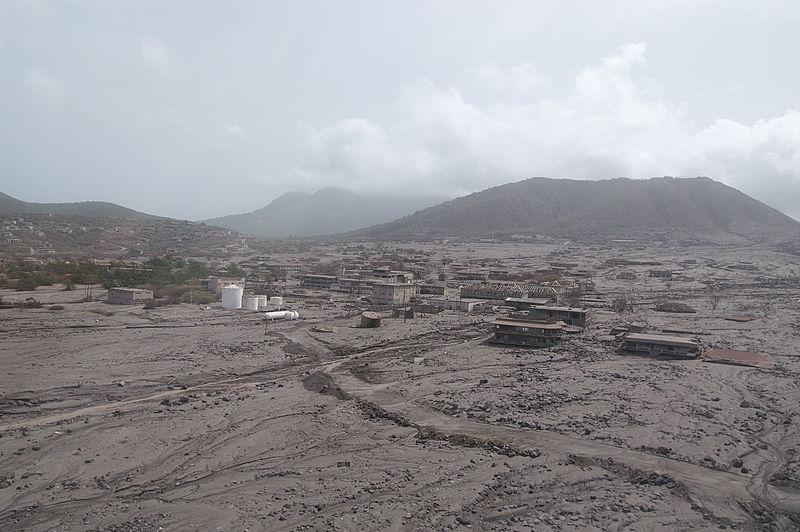 For centuries, the town of Plymouth was the only port of entry to the island of Montserrat, an overseas territory of the United Kingdom in the Lesser Antilles.
The town was evacuated in 1995 when the nearby Soufrière Hills volcano began erupting, and the burned and buried remainder was abandoned permanently in 1997.
But the town is still the de jure capital city of Montserrat … which makes Plymouth the only ghost town in the world that serves as the capital of a political territory.