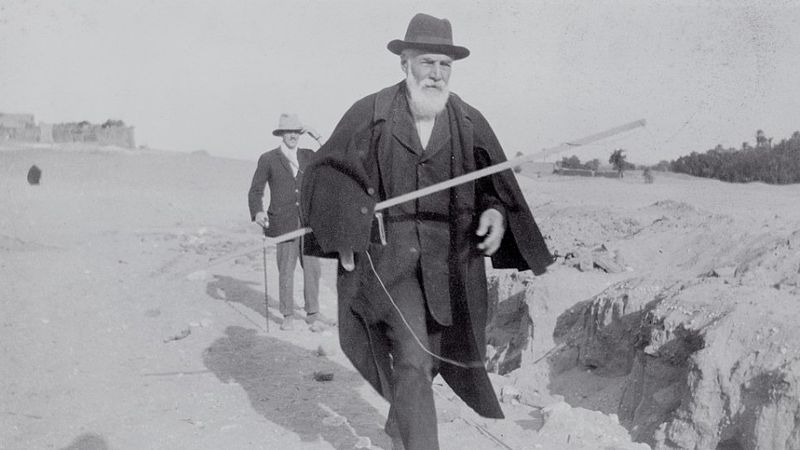 William Matthew Flinders Petrie, the famous English Egyptologist, unearthed not many years ago at Kahun a will which was forty-five hundred years old. There seems no reason to question either the authenticity or antiquity of the document. The will therefore antedates all other known written wills by nearly two thousand years. That excellent authority, the Irish Law Times, speaks of the will so entertainingly that its comments are here reproduced:

'The document is so curiously modern in form that it might almost be granted probate today. But, in any case, it may be assumed that it marks one of the earliest epochs of legal history, and curiously illustrates the continuity of legal methods. The value, socially, legally and historically, of a will that dates back to patriarchal times is evident.

'It consists of a settlement made by one Sekhenren in the year 44, second month of Pert, day 19 — that is, it is estimated, the 44th of Amenemhat III, or 2550 B. C. — in favor of his brother, a priest of Osiris, of all his property and goods; and of another document, which bears date from the time of Amenemhat IV, or 2548 B. C. This latter instrument is, in form, nothing more nor less than a will, by which, in phraseology that might well be used today, the testator settles upon his wife, Teta, all the property given him by his brother, for life, but forbids in categorical terms to pull down the houses "which my brother built for me," although it empowers her to give them to any of her children that she pleases. A "lieutenant" Siou is to act as guardian of the infant children.

'This remarkable instrument is Witnessed by two scribes, with an attestation clause that might almost have been drafted yesterday. The papyrus is a valuable contribution to the study of ancient law, and shows, with a graphic realism, what a pitch of civilization the ancient Egyptians had reached — at least from a lawyer's point of view. It has hitherto been believed that, in the infancy of the human race, wills were practically unknown.'
— Ohio Law Reporter, Nov. 13, 1911
Bonus Flinders Petrie oddity:
Mr. Flinders Petrie, a contributor of interesting experiments on kindred subjects to Nature, informs me that he habitually works out sums by aid of an imaginary sliding rule, which he sets in the desired way and reads off mentally.

He does not usually visualise the whole rule, but only that part of it with which he is at the moment concerned.

I think this is one of the most striking cases of accurate visualising power it is possible to imagine.
— Francis Galton, Inquiries into Human Faculty and Its Development, 1883