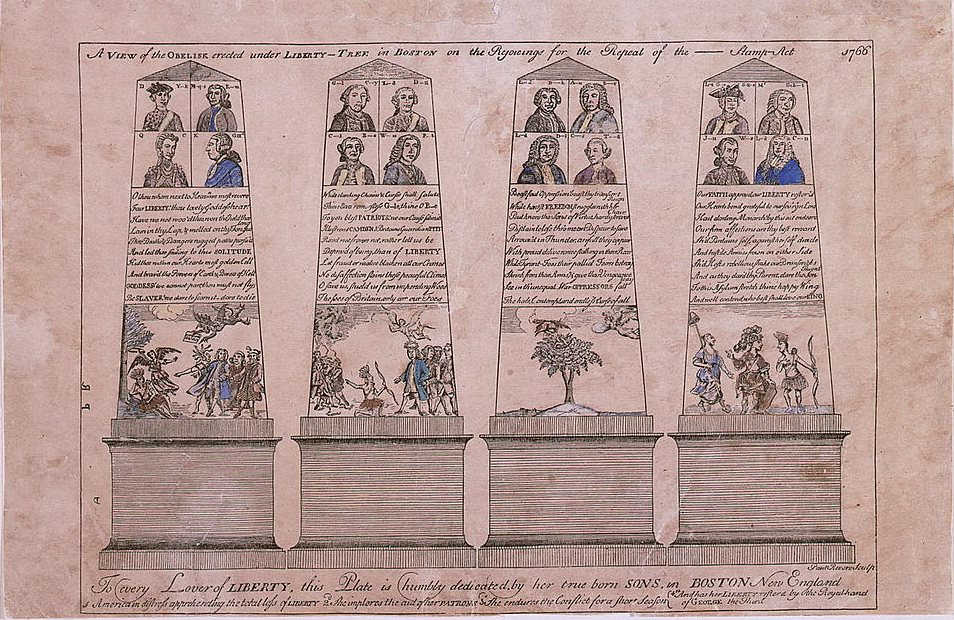 To celebrate the repeal of the Stamp Act, Paul Revere designed an obelisk that was erected on Boston Common on the evening of May 22, 1776. Its four panels, painted on translucent waxed paper borne on a wooden frame, described the phases of the struggle against the act:
1. America in distress apprehending the total loss of Liberty.
2d. She implores the aid of her Patrons.
3d. She endures the Conflict for a short Season.
4. And has her Liberty restord by the Royal hand of George the Third.
At the bottom is the legend "To every Lover of Liberty, this Plate is humbly dedicated, by her true born Sons, in Boston New England."
It was illuminated by 280 candles, and fireworks and Catherine wheels were launched from its sides. Unfortunately it "took Fire … and was consumed" a few hours a later. This is the only surviving copy of the engraving.
(Thanks, Charlie.)