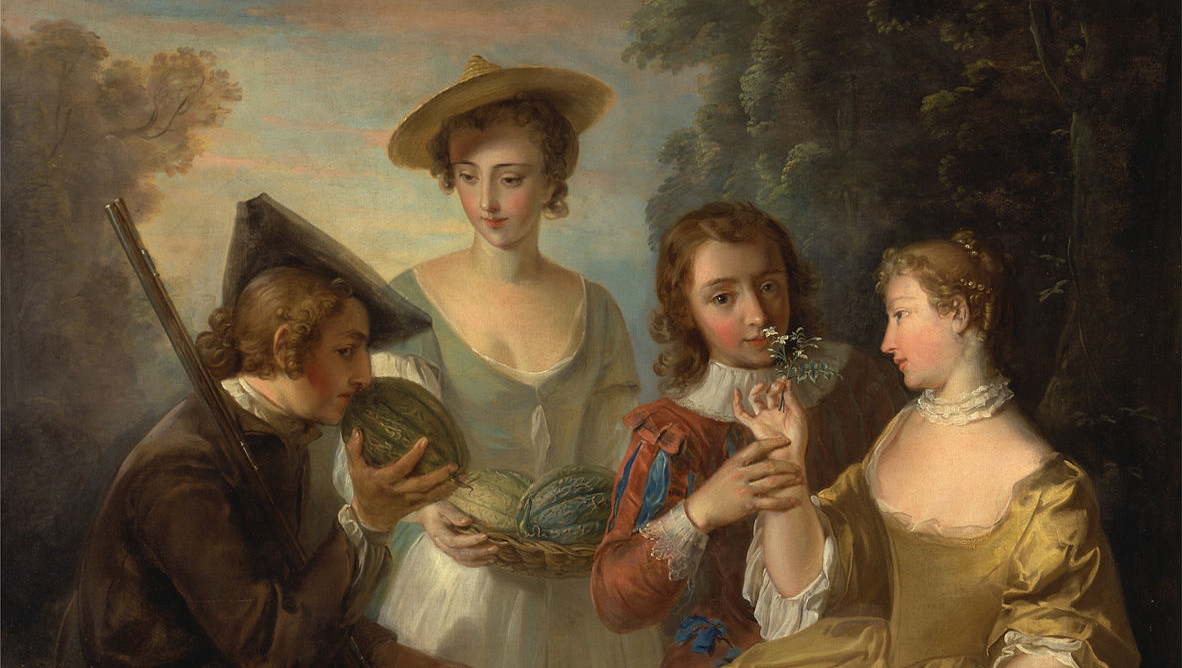 English chemist Septimus Piesse likened scents to music:
Odors seem to affect the olfactory nerves in certain definite degrees, as sounds act on the auditory nerves. There is, so to speak, an octave of smells, as there is an octave of tones; some perfumes accord, like the notes of an instrument. Thus almond, vanilla, heliotrope, and clematis, harmonize perfectly, each of them producing almost the same impression in a different degree. On the other hand, we have citron, lemon, orange peel, and verbena, forming a similarly associated octave of odors, in a higher key. The analogy is completed by those odors which we call half-scents, such as the rose, with rose-geranium for its semitone; 'petit-grain' and neroli, followed by orange-flower. With the aid of flowers already known, by mixing them in fixed proportions, we can obtain the perfume of almost all flowers.
Using an "odaphone," or scale, on which harmonies and discords of odors might be studied, his London perfumery Piesse and Lubin produced some of the most important scents of the Victorian era, such as Ambergris (1873), Hungary Water (1873), Kiss Me Quick (1873), The Flower of the Day (1875), White Rose (1875), and Frangipanni (1880).
It had been thought that none of these had survived, but in 2011 two unopened bottles were discovered in the bow of the Mary Celestia, a Civil War blockade runner that had foundered off Bermuda in 1864. The bottles contained Bouquet Opoponax, one of the company's most popular fragrances, and after analysis with a gas chromatograph, Germany's Drom Fragrances managed to reproduce the scent in 2014.
"I was shocked at how fresh and floral it was and by the amount of citrus in it," senior perfumer Jean-Claude Delville told the Star-Ledger. "When the fragrance has been sitting at the bottom of the ocean and aging for so many years you expect something that is oxidized or damaged," he told CTVNews. "But my first impression was 'wow'."