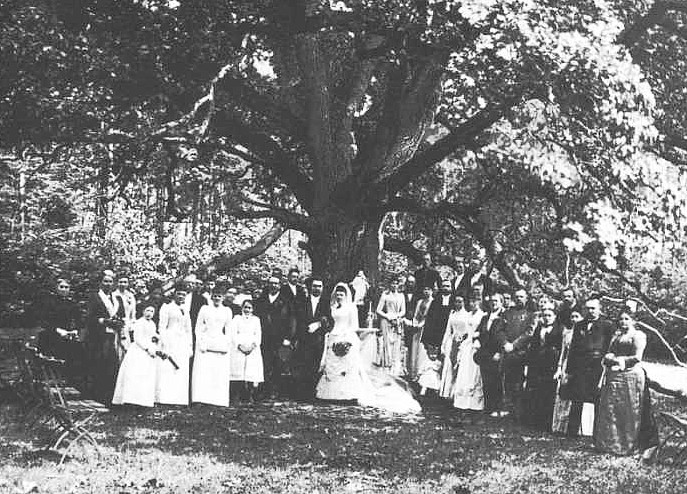 In 1890, a Leipzig chocolate maker named Wilhelm fell in love with a girl named Minna. Her father disapproved of the match, so the two exchanged letters by leaving them in the trunk of an oak tree in the Dodauer forest. Minna's father eventually relented, and the two were wed under the tree in 1891.
Since then the hole has become a public letter box for people seeking romantic partners. Anyone can send a letter to be delivered to the tree, and anyone can read, take, and answer any letter. At least five, and reportedly more than 100, marriages have been brought about in this way.
"There's something so magical and romantic about it," ex-postman Karl-Heinz Martens told the BBC in 2018. "On the internet, facts and questions match people, but at the tree, it's a beautiful coincidence — like fate." Here's the address:
Bräutigamseiche
Dodauer Forst
23701 Eutin
Germany
Good luck!