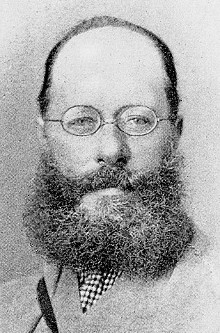 In 1859, Edward Lear wrote a letter to Lord Carlingford entirely in hexameters:
Washing my rosecoloured flesh and brushing my beard with a hairbrush, —
— Breakfast of tea, bread, and butter, at nine o'clock in the morning,
Sending my carpet-bag onward I reached the Twickenham station,
(Thanks to the civil domestics of good Lady Wald'grave's establishment,)
Just as the big buzzing brown booming bottlegreen bumblebizz boiler
Stood on the point of departing for Richmond and England's metropolis.
I say — (and if ever I said anything to the contrary I hereby retract it) —
I say — I took away altogether unconsciously your borrowed white fillagree handkerchief;
After the lapse of a week I will surely return it,
And then you may either devour it, or keep it, or burn it,–
Just as you please. But remember, I have not forgotten,
After the 26th day of the month of the present July,
That is the time I am booked for a visit to Nuneham.
Certain ideas have arisen and flourished within me,
As to a possible visit to Ireland, — but nobody
Comes to a positive certainty all in a hurry:
If you are free and in London, next week shall we dine at the Blue Posts?
Both Mrs. Clive and her husband have written most kindly
Saying the picture delights them (the Dead Sea) extremely.
Bother all painting! I wish I'd 200 per annum!
Wouldn't I sell all my colours and brushes and damnable messes!
Over the world I should rove, North, South, East and West, I would
Marrying a black girl at last, and slowly preparing to walk into Paradise!
A week or a month hence, I will find time to make a queer Alphabet,
All with the letters beversed and be-aided with pictures,
Which I shall give — (but don't tell him just yet) to Charles Braham's little one.
Just only look in the 'Times' of to-day for accounts of the 'Lebanon!'
Now I must stop this jaw, and write myself quite simultaneous,
Yours with a lot of affection — the Globular foolish Topographer.
E.L.
Apparently he'd been reading Arthur Hugh Clough's epistolary verse-novel Amours de Voyage. "The metre is the same," noted Lady Strachey, editor of his letters, "and the imitation of the style is clever."