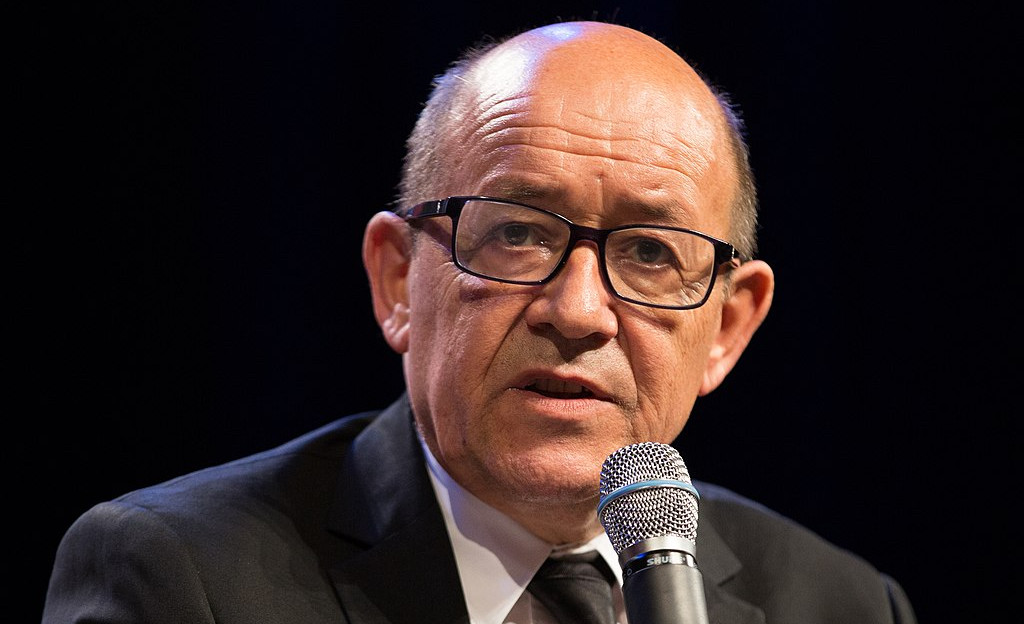 Reader David Kastelan just let me know about this — in 2015 someone scammed €80 million from wealthy victims by donning a silicone mask to impersonate French defense minister Jean-Yves Le Drian. Ostensibly he was asking for financial help in raising ransoms for journalists held hostage by Islamists.
"Everything about the story is exceptional," Le Drian's lawyer told the BBC. "They dared to take on the identity of a serving French minister. Then they called up CEOs and heads of government round the world and asked for vast amounts of money. The nerve of it!"
Early contacts were made by phone, but eventually "Le Drian" appeared on Skype in a brief call from a poorly lit ministerial office. Many of the targets refused, but the Aga Khan lost €18 million, and an unnamed Turkish businessman lost at least €40 million.
No one knows who's responsible, but one suspect is French-Israeli con man Gilbert Chikli. He's currently in jail in Paris, and the calls have stopped, but it's possible that other gang members are still at large.