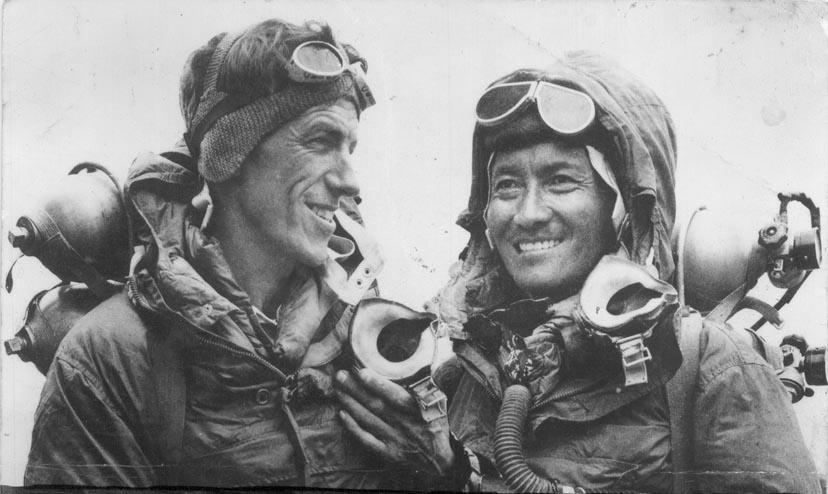 The ninth British expedition to Everest brought along a journalist, James Morris of the London Times. To avoid losing a scoop to other journalists who might intercept their wire messages, Morris and the editors worked out a series of code phrases with secret meanings:
Snow conditions bad: Everest climbed
Wind still troublesome: Attempt abandoned
South Col untenable: Band
Lhotse Face impossible: Bourdillon
Ridge camp untenable: Evans
Withdrawal to West Basin: Gregory
Advanced base abandoned: Hillary
Camp 5 abandoned: Hunt
Camp 6 abandoned: Lowe
Camp 7 abandoned: Noyce
Awaiting improvement: Tenzing
Further news follows: Ward
On May 30, 1953, Morris gave a seemingly innocuous message to a Sherpa runner: Snow conditions bad stop advanced base abandoned yesterday stop awaiting improvement. On June 2, on an inside page under the headline "Everest Conquered," the Times reported that Edmund Hillary and Tenzing Norgay had reached the summit on May 29. With that the Times won historic credit for breaking the story; it fell to the Daily Express to follow up with front-page coverage.
(From Paul Lunde, ed., The Book of Codes, 2009.)