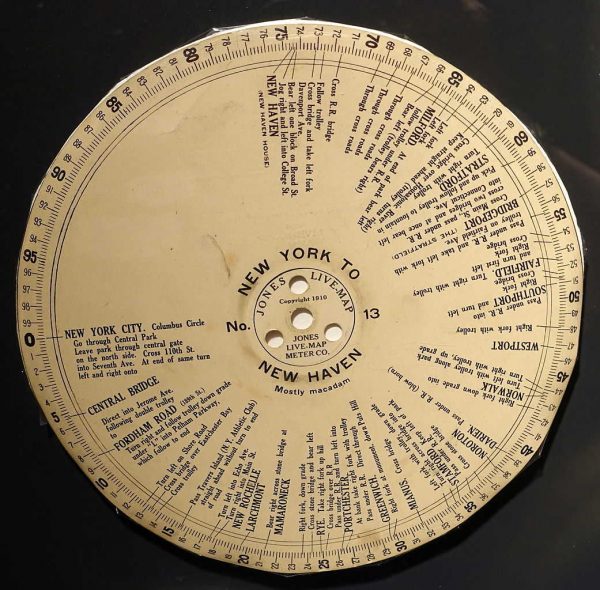 Somewhat like George Boyden's "vehicle signaling system" of 1916, Ernest Jones' 1909 "Live-Map" navigator reckoned distance by monitoring a car's wheels. But where Boyden's invention guided the driver using a phonograph recording, Jones' communicated directions via a printed paper disk that turned under a stationary pointer.
"Under its guidance the most muddling twists, turns and corners melt away behind you," read the advertisement. "It is better than a Human Guide because it is always doing its work to the exclusion of everything else. … The Jones Live-Map emancipates you from slavery to great, flopping maps and profound route-books that you can't make head or tail of without stopping."
You could mount it on the dashboard, carry it in your lap, and even hand it to other occupants. The downside was that if you missed a turn you'd have to find a town on the route and recalibrate the device — and it cost $75 in 1909, or more than $2,000 today.