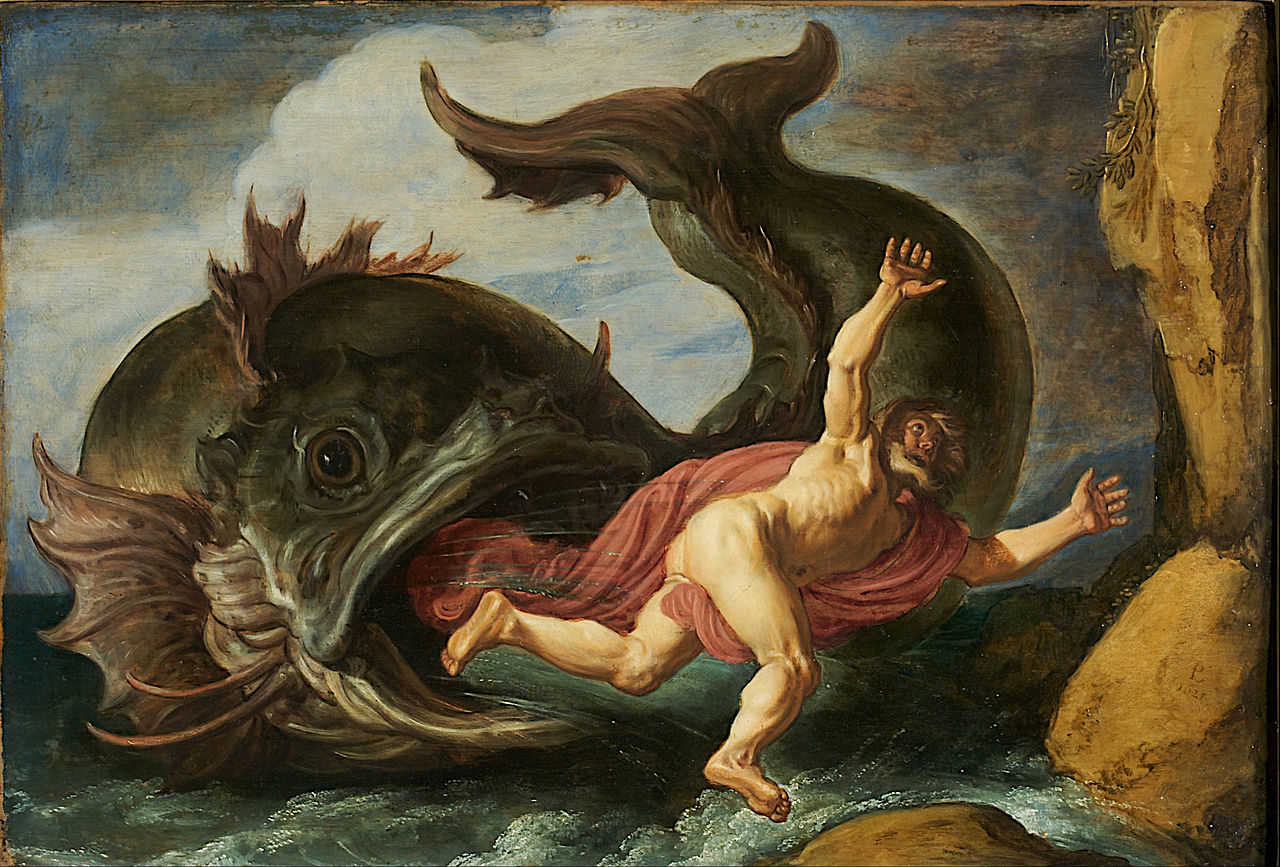 Early Christian theologians had to contend with an awkward question: On Resurrection Day, what happens to people who have been devoured by birds, beasts, and fish? If the substance of my body has been assimilated by another creature, how can I reclaim it in eternity?
The answer came from Athenagoras in the second century. He declared that human flesh was "non-natural" and could not be absorbed by other creatures:
What is against nature can never pass into nourishment for the limbs and parts requiring it, and what does not pass into nourishment can never become united with that which it is not adapted to nourish. Then can human bodies never combine with bodies like themselves, to which this nourishment would be against nature, even though it were to pass many times through their stomach, owing to some most bitter accident.
Jonah, after all, had not been digested by the great fish that had swallowed him. So there was hope for those who had been devoured: They would be vomited or excreted, and God could then reassemble what he had once made.
This resolved the question, but it made for an unpleasant motif in Christian iconography in which beasts, birds, and fish vomit up feet, hands, limbs, and heads — the latter bearing happy faces.
(D. Endsjø, Greek Resurrection Beliefs and the Success of Christianity, 2009.)