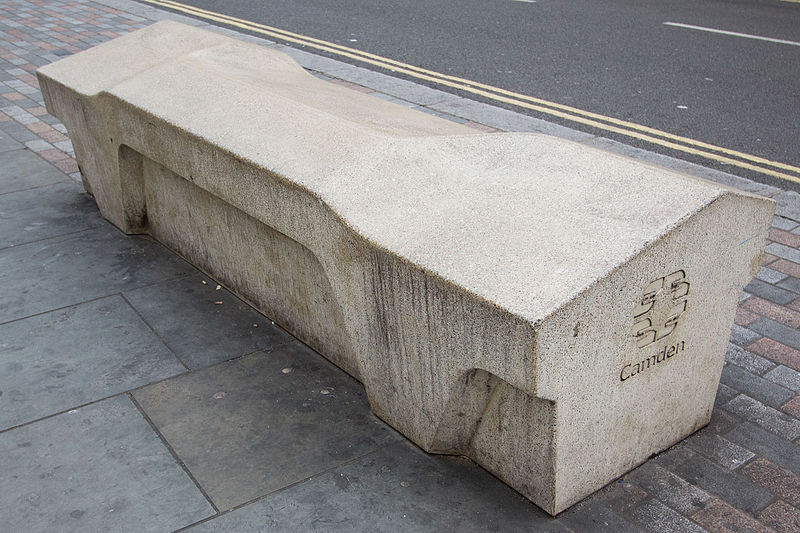 The London borough of Camden enshrined disapproval in 2012 with a concrete bench designed to deter sleeping, skateboarding, drug dealing, graffiti, and theft. Its surface discourages any activity but sitting, it contains no crevices or hiding places, its surface repels paint, and it weighs two tons.
The result has been called a "masterpiece of unpleasant design," a "perfect anti-object" "defined far more by what it is not than what it is," and an example of "hostile architecture" oppressive to the homeless. The designers, Factory Furniture, responded by saying, "Homelessness should never be tolerated in any society and if we start designing in to accommodate homeless then we have totally failed as a society. Close proximity to homelessness unfortunately makes us uncomfortable so perhaps it is good that we feel that and recognise homelessness as a problem rather than design to accommodate it."
Whether it discourages skateboarders is debatable.