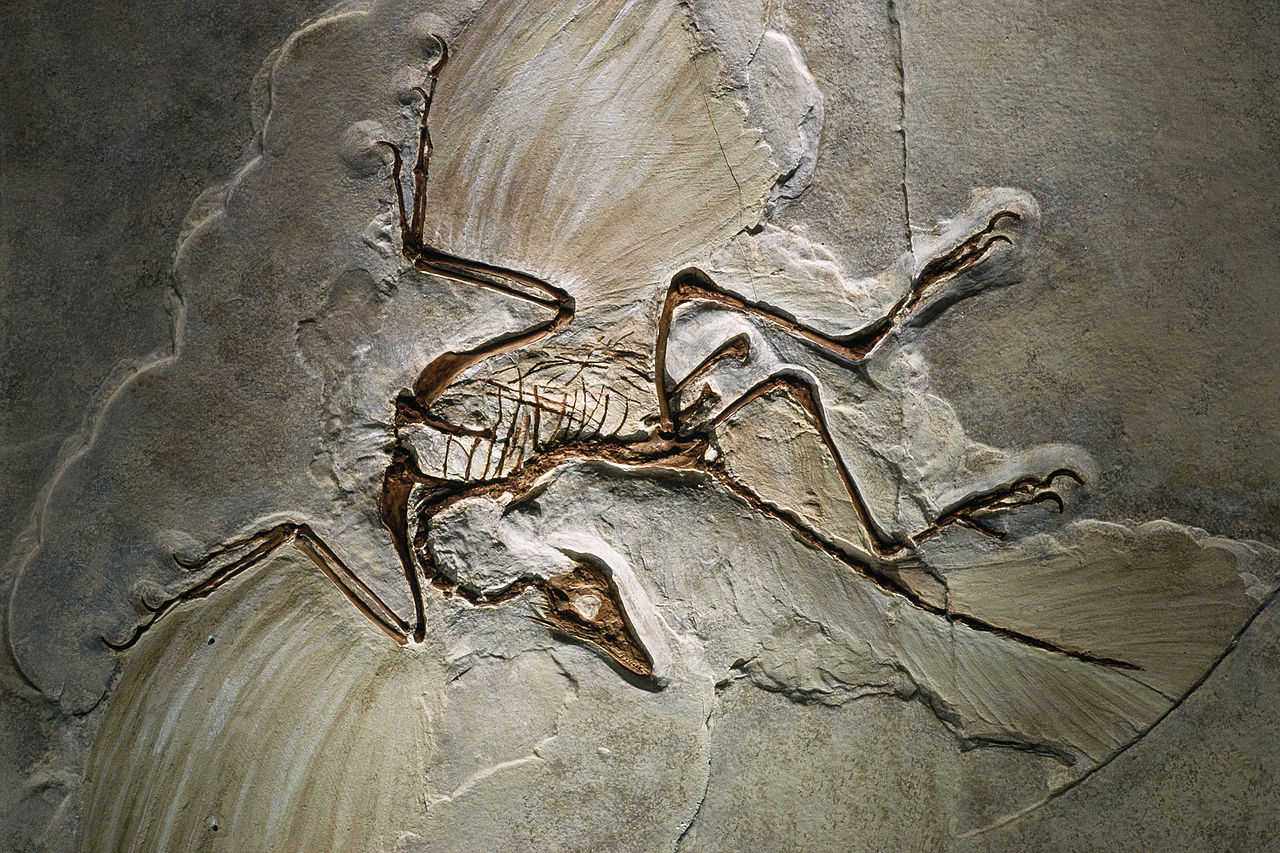 It was at the place afterwards called Solenhofen. The weather was miserable, as Jurassic weather usually was. The rain beat steadily down, and carbon dioxide was still upon the earth.

The Archaeopteryx was feeling pretty gloomy, for at that morning's meeting of the Amalgamated Association of Enaliosaurians he had been blackballed. He was looked down upon by the Pterodactyl and the Ichthyosaurus deigned not to notice him. Cast out by the Reptilia, and Aves not being thought of, he became a wanderer upon the face of the earth. 'Alas!' sighed the poor Archaeopteryx, 'this world is no place for me.' And he laid him down and died; and became imbedded in the rock.

And ages afterward a featherless biped, called man, dug him up, and marvelled at him, crying, 'Lo, the original Avis and fountain-head of all our feathered flocks!' And they placed him with great reverence in a case, and his name became a by-word in the land. But the Archaeopteryx knew it not. And the descendant for whom he had suffered and died strutted proudly about the barn-yard, crowing lustily cock-a-doodle-do!
— Samuel P. Carrick Jr., in The Fly Leaf, January 1896