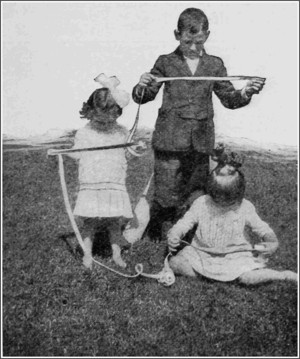 Your friends are always asking for long letters. To supply this demand a man in Los Angeles, California, has invented a little novelty that has captured the fancy of visiting tourists.

It consists of a roll of paper tape sixty feet long. The paper is made to write on, and has a place for the name and address of the sender and receiver. It goes as first class mail for two cents, like any other letter, and can be mailed in any mail box.

These little 'long letters' cause many a laugh and one can write a regular letter on the tape, by merely unrolling it as it is used up.
— Popular Science Monthly, February 1916