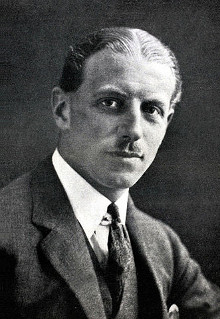 Accomplishments of Max Woosnam, the "greatest British sportsman":
Won gold and silver medals in tennis (on the same day) at the 1920 Olympics
Won the doubles title at Wimbledon
Compiled a maximum break of 147 in snooker
Made a century (100 or more runs in a single innings) at Lord's Cricket Ground
Captained the British Davis Cup team
Captained Manchester City Football Club to runner-up for the Football League Championship of 1920–21
Captained the England national football team
At Cambridge he represented the university at football, cricket, lawn tennis, real tennis, and golf. He was chosen to captain the British football team at the Olympics but had to decline, as he'd already committed to the tennis team. And he once beat Charlie Chaplin at table tennis with a butter knife.
He's not well remembered today because he never gave an interview and considered it "vulgar" to play professionally. "He achieved so much more than so many modern sportsmen without ever receiving or asking for a fraction of the praise or attention," his daughter Penny recalls. "It would have been all too easy for him to make more of a name for himself, to seek out a place in the newspapers, but that just wasn't him, just wasn't what he was all about."