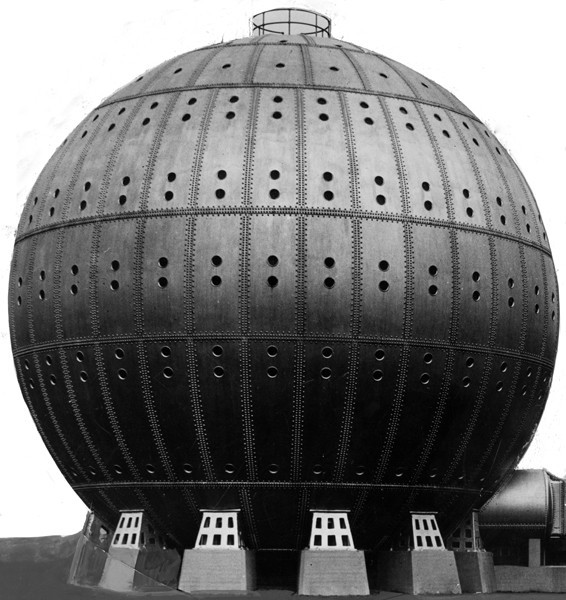 In 1928 Cleveland's Cunningham Sanitarium erected the largest hyperbaric chamber ever built, five stories tall and weighing 900 tons. It was inspired by Kansas City physician Orval J. Cunningham's belief that diabetes and cancer are caused by anaerobic organisms that would die off if patients could be sequestered in a highly oxygenated environment.
After a year of work and a million dollars, the finished sphere was ready. It could accommodate 40 patients at a time in a climate-controlled environment of 68° and 65% humidity. With steel doors and circular portholes, it had the atmosphere of a ship. To minimize the risk of fire, none of the 36 patient rooms contained any wooden components.
Unfortunately, Cunningham ran into financial straits and had to sell the chamber after only five years. Renamed the Ohio Institute of Oxygen Therapy, it failed to attract patients, operated briefly as a general hospital, and closed finally in 1936. In 1942 the U.S. War Production Board ordered it scrapped, and the metal went into military tanks.