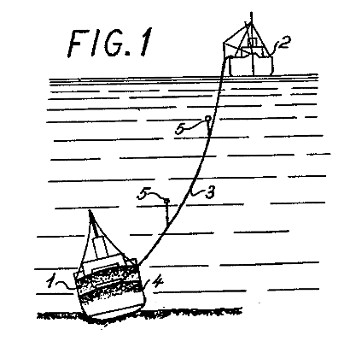 On Sept. 14, 1964, a Kuwaiti freighter capsized, drowning its cargo of sheep and threatening to contaminate the drinking water of Kuwait City. To raise the ship quickly, Danish inventor Karl Krøyer proposed using a tube to fill it with buoyant bodies. Accordingly, 27 million plastic balls were airlifted from Berlin and pumped into the freighter's hold, and on Dec. 31 the ship rose, saving the insurance company nearly $2 million.
Krøyer patented his technique in the United Kingdom and Germany, but (the story is told) the Dutch application was rejected because a Dutch examiner found the 1949 Donald Duck comic The Sunken Yacht, by Carl Barks, in which Donald and his nephews raise a yacht by filling it with ping-pong balls.
Ping-pong balls are buoyant, and the ducks used a tube to feed them into the yacht, so the Dutch office ruled that this destroys the novelty of Krøyer's invention — it may be just a comic book, but it had made the essential idea public 15 years before Krøyer tried to claim it.
No one quite seems to know whether this story is true — Krøyer, his patent attorney, and the examiner have now passed away; the documentation was destroyed years ago; and the grounds for the Dutch rejection aren't clear. But it still makes a vivid example for intellectual property lawyers.