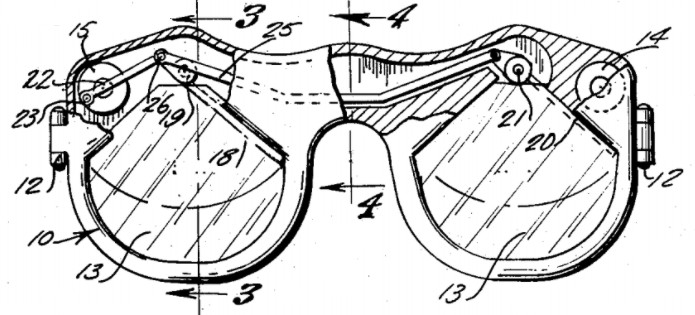 I don't know why this never caught on — in 1959 Klara Karwowska invented little windshield wipers for eyeglasses:
The present invention is directed to a wiper means for maintaining the lenses clean or clear of steam, rain, snow, or other foreign matter, and the wiper mechanism of the present invention includes a source of electrical energy such as the battery which may be secured to the frame in any suitable manner.
The battery would make them a little bulky, but that's a small price to pay for clear vision. I could wear these in the shower!