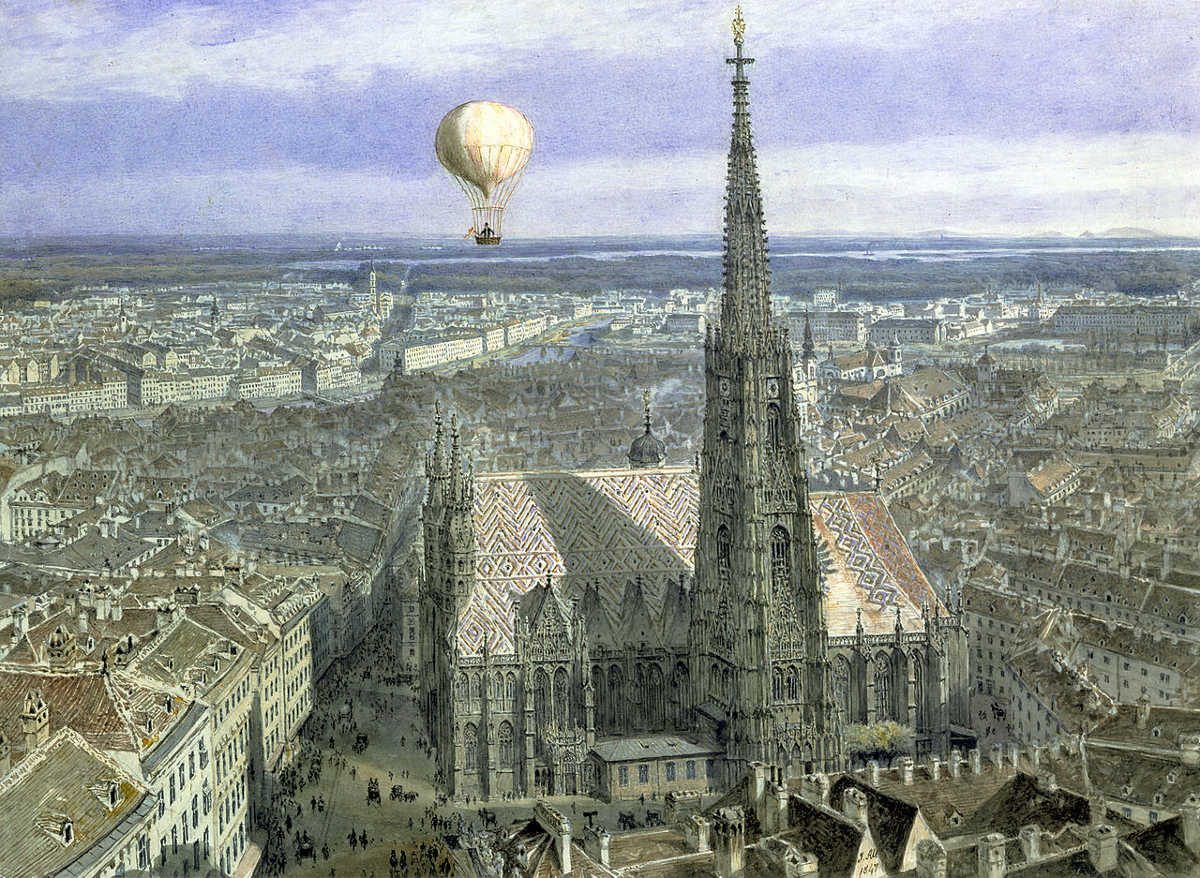 From an advice column in Home Companion, March 4, 1899:
'Sweet Briar' (Swansea) writes in great trouble because her lover will persist in his intention to go up in a balloon. She urges him not to imperil his life in this foolhardy manner, but he only laughs at her fears.

I am sorry, 'Sweet Briar', that your lover occasions you anxiety in this manner, and I can only hope that he will ultimately see the wisdom of yielding to your wishes. What a pity it is that we have not a law like that which exists in Vienna! There no married man is allowed to go up in a balloon without the formal consent of his wife and children.
One solution: Go up with him, and marry him there.