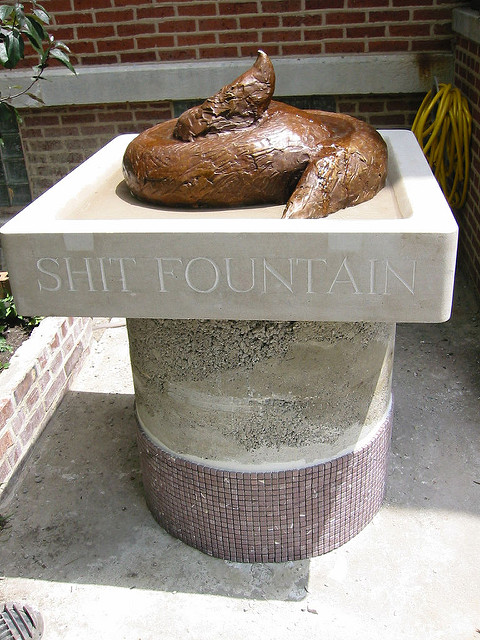 Chicago artist Jerzy Kenar put up this bronze statue in front of his East Village home as a gentle reminder: "I hoped it would motivate dog owners to pick up after their pets."
When the water's running it looks even more realistic than this. But both mayor Richard M. Daley and Father Michael Pfleger, pastor of St. Sabina Church, attended the unveiling in 2005.
Kenar says that the statue, at 1003 North Wolcott Avenue, is intended to be whimsical, and that most visitors take it in that spirit, posing and even drinking from the fountain. "Only one little old lady didn't get the joke," he said.
He also designed the Black History Fountain near St. Sabina … so this one is sometimes called his "number two fountain."
(From Greg Borzo, Chicago's Fabulous Fountains, 2017.)