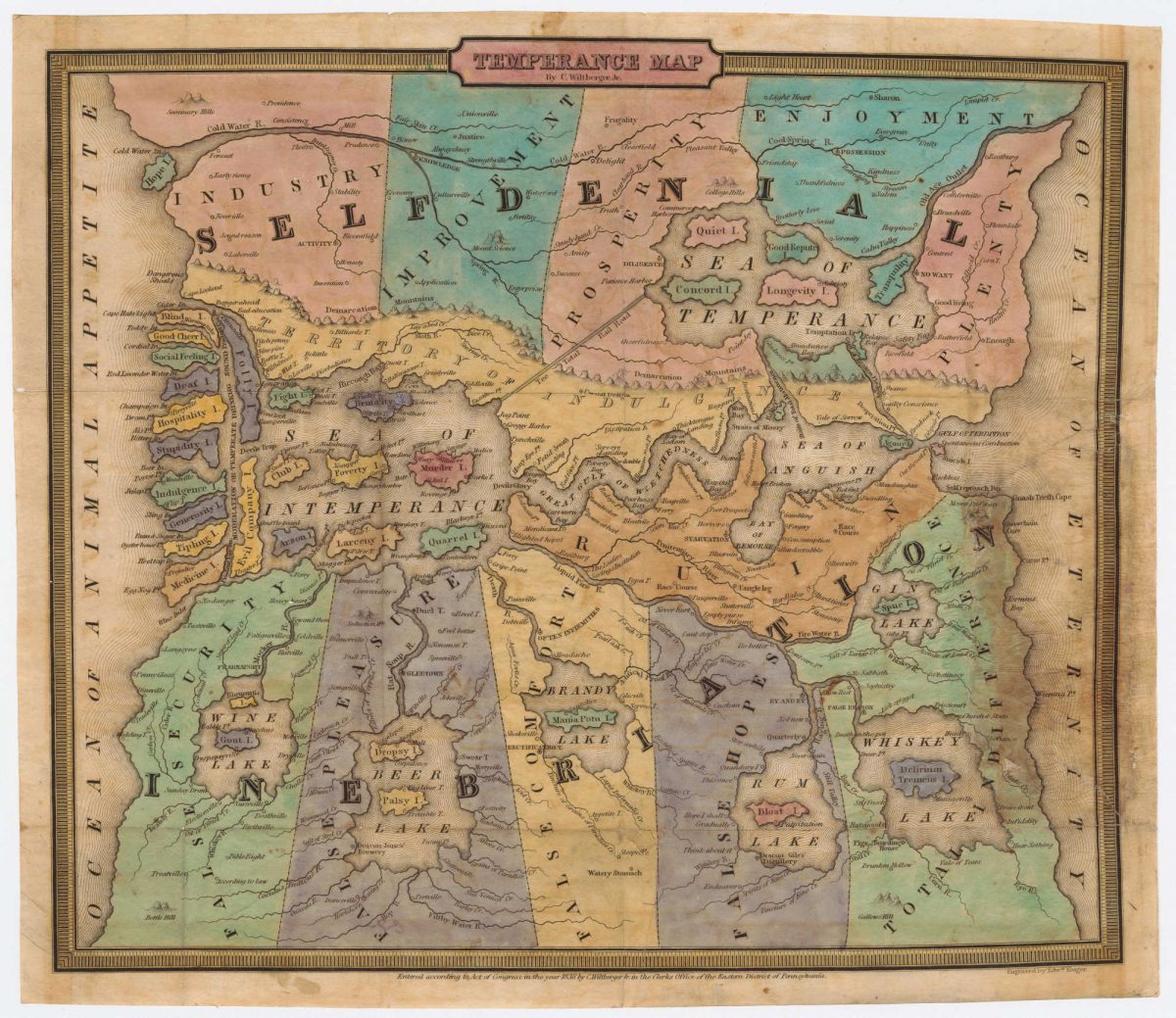 C. Wiltberger created this allegorical map of temperance in 1838 (click to enlarge). The goal is to get from the Ocean of Animal Appetite in the west to the Ocean of Eternity in the east. It would be natural enough to investigate Indulgence and Generosity Islands, but this will lead you to Evil Company Island, and once you're through the Devil's Trap you'll have to negotiate the Sea of Intemperance, with its islands of Murder, Arson, Larceny, and Quarrel. Beyond the Great Gulf of Wretchedness lies the Sea of Anguish, which puts you out at Suicide Island (and its capital, Spontaneous Combustion).
The better plan is to head north immediately and enter the Cold Water River at Hope Island. Bear south at Knowledge toward Cultureville and Mount Science and take the Tee Total Rail Road to the Sea of Temperance, and then head north through the Old Age Outlet past Comfortville and Restburg and safely into Eternity. (Beware the Gulf of Broken Pledges — even at this late stage, it will lead you directly to Desperation Point.)
My favorite part: Poverty Island has a port called Nosupper.