In 2015, to celebrate the 150th anniversary of the publication of Alice's Adventures in Wonderland, master sculptor Karen Mortillaro created 12 new sculptures, one for each chapter in Lewis Carroll's masterpiece. Each takes the form of a table topped with an S-cylindrical mirror, with a bronze sculpture on either side. The sculpture that stands before the mirror is anamorphic, so that the curved mirror's reflection "undistorts" it, giving it meaning: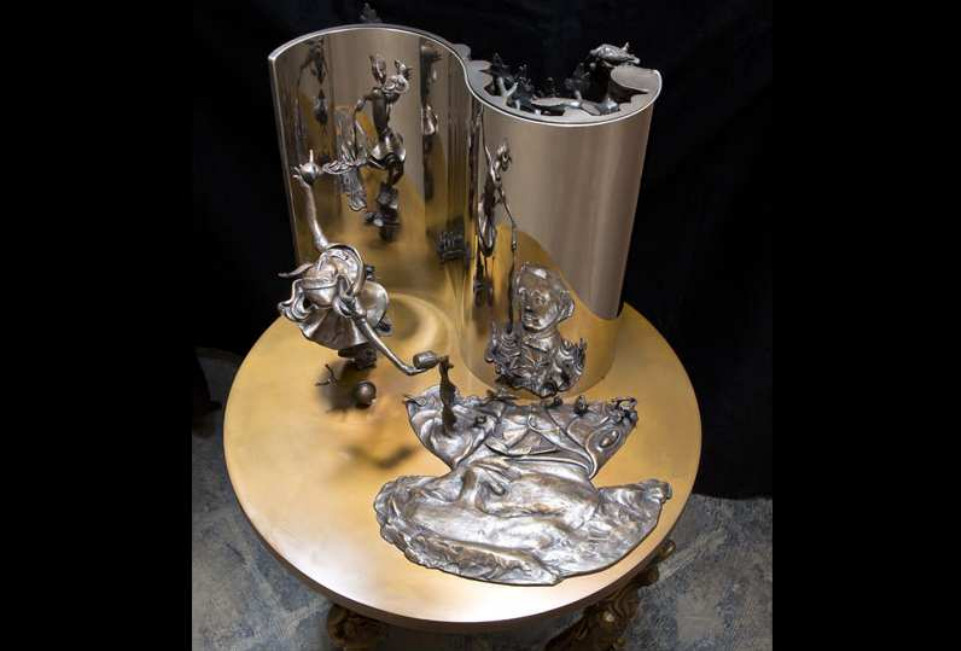 "The S-cylindrical mirror is ideal for this project because it allows for the figures on one side of the mirror to be sculpted realistically, while those on the opposite side of the mirror are distorted and unrecognizable," Mortillaro writes. "The mirror is symbolic of the parallel worlds that Alice might have experienced in her dream state; the world of reality is on one side of the mirror; and the world of illusion is on the mirror's opposite side."
Mortillaro's article appears in the September 2015 issue of Recreational Mathematics Magazine.