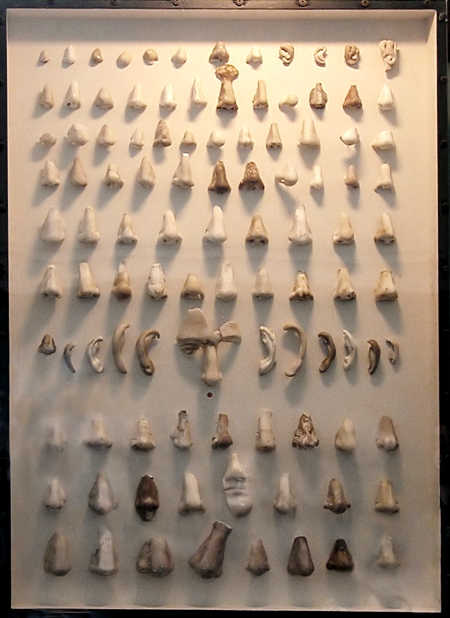 Classical statues tend to lose their noses, and in the 19th century museums would commonly replace them with "restoration" noses, to preserve the appearance of the original sculpture.
In the 20th century some museums changed philosophies and "de-restored" their collections, thinking it better to present each piece in its authentic state.
This created a superfluity of noses, and some museums collect these into displays of their own. Charmingly, there's even a word for this: A collection of noses is a Nasothek.
Above is the collection in the Ny Carlsberg Glyptotek museum in Copenhagen.
(Thanks, Carsten.)