The score for British composer Cornelius Cardew's Treatise is 193 pages of abstract and geometric shapes. There's no indication as to how to interpret these, but Cardew suggested that the players work out a plan in advance.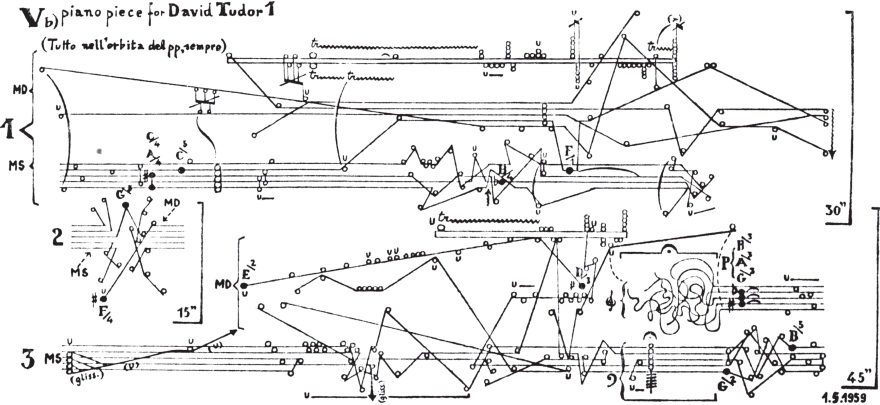 Sylvano Bussotti's Five Pieces for David Tudor drives conventional notation in the direction of graphics and visual art. "For Bussotti, musical results, whatever they may be, flow directly from the visual," writes Simon Shaw-Miller in Visible Deeds of Music (2002). "The ear plays no part until the work is performed."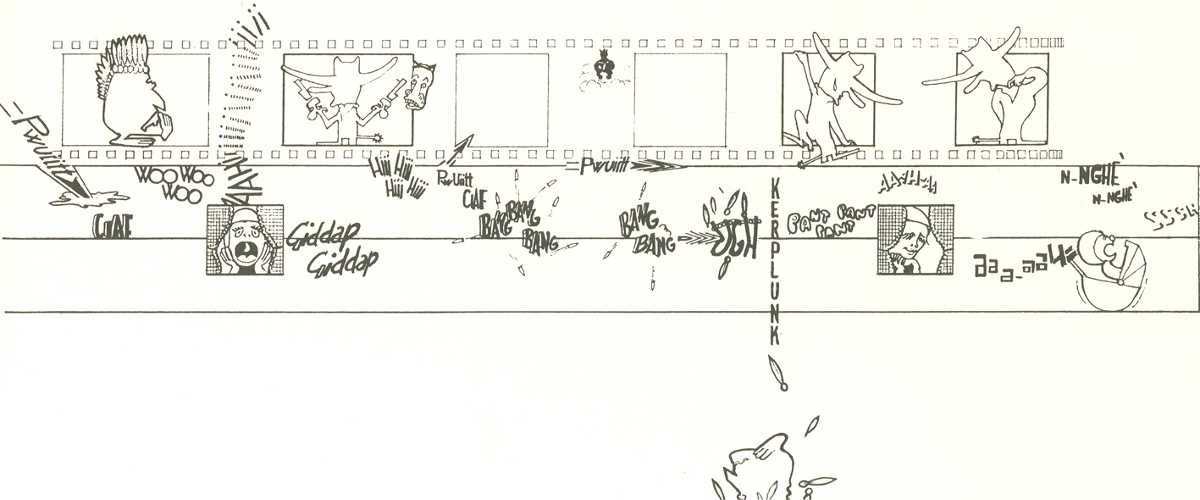 Stripsody, by Bussotti's friend Cathy Berberian, is composed as a cartoon strip, complete with characters (including Tarzan and Superman) and sound effects at approximate pitch (including oink, zzzzzz, pwuitt, bang, uhu, and kerplunk). The instructions explain, "The score should be performed as if [by] a radio sound man, without any props, who must provide all the sound effects with his voice." Here's an example:
See Difficult Music.