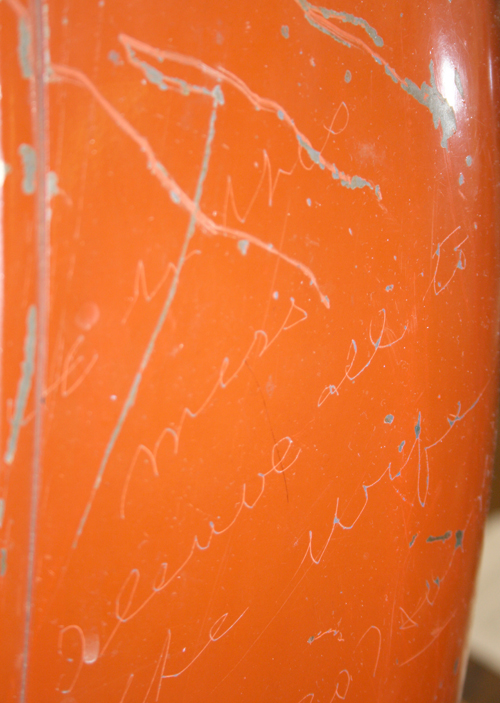 Working alone in his fields on June 8, 1948, Saskatchewan farmer Cecil George Harris accidentally put his tractor into reverse. It rolled backward, pinning his left leg under the rear wheel. His wife didn't find him until 10:30 that night, and he died at the hospital.
Days later, surveying the scene of the accident, neighbors noticed that Harris had scratched an inscription into the tractor's fender using his pocketknife:
In case I die in this mess, I leave all to the wife. Cecil Geo Harris.
The courts determined this to be a valid will. The fender was kept at the Kerrobert Courthouse until 1996; today it and the knife are displayed at the University of Saskatchewan law library.