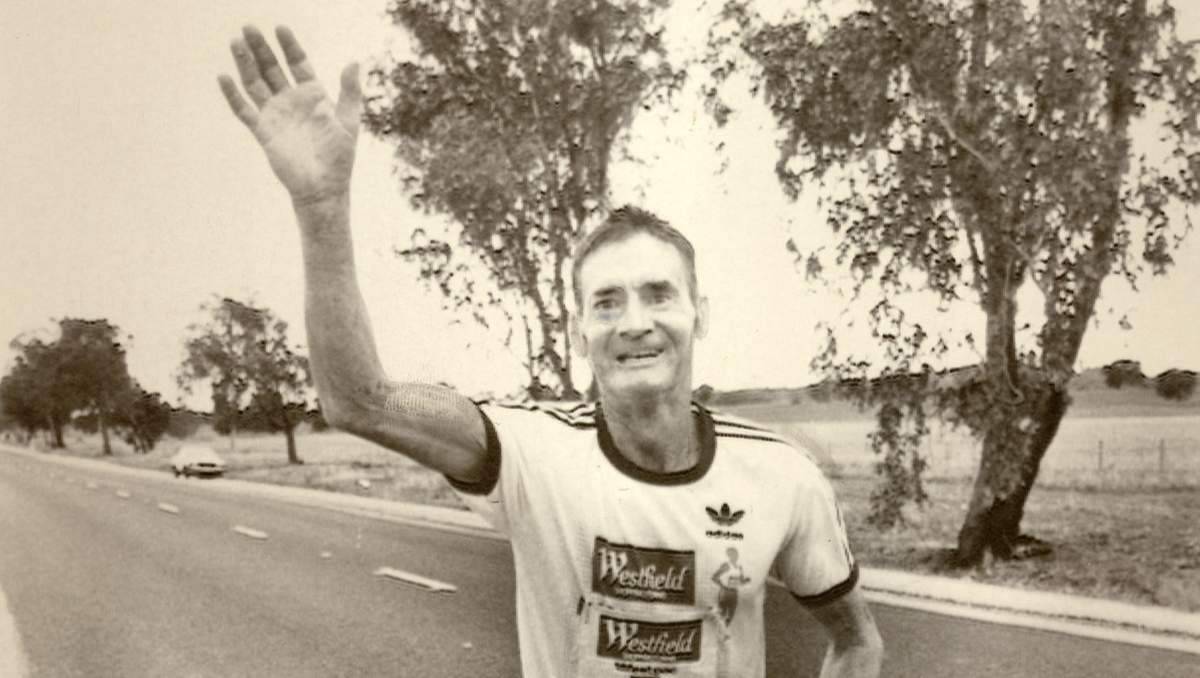 Australia's Westfield ultramarathon had a surprise entrant in 1983: A 61-year-old potato farmer named Cliff Young joined a field of elite professional runners for the 500-mile race from Sydney to Melbourne. In this week's episode of the Futility Closet podcast we'll describe Young's fortunes in the race and the heart, tenacity, and humor that endeared him to a nation.
We'll also learn the difference between no and nay and puzzle over a Japanese baby shortage.
Intro:
Thomas Wedders exhibited his 7.5-inch nose throughout Yorkshire in the 1770s.
Two meteorologists played ping-pong on a solid block of snow atop Scotland's Ben Nevis in 1902.
Sources for our feature on Cliff Young:
Julietta Jameson, Cliffy: The Cliff Young Story, 2013.
Phil Essam, ed., I've Finally Found My Hero, 2016.
Matthew Ricketson, "Cliff's Not Finished Yet," The Age, Nov. 29, 1983.
J. Freeman, "Cliff Calls It a Day," Telegraph, April 17, 1985.
Greg Truman, "A Long-Running Favorite Draws to an End," The Advertiser, May 5, 1986.
Louise Evans, "Cliff, the Battler's Hero, Refuses to Shuffle Off Into the Sunset," Sydney Morning Herald, June 4, 1988.
R. Reed, "Westfield Highway Closed to Cliff: Old Shuffler 'Saved' From Himself," Sunday Herald, March 11, 1990.
G. Legg, "Cliff, 70, Has Enough Puff for 170km," Courier-Mail, May 23, 1992.
Derek Ballantine, "For Cliff, a Long Road to Nowhere," The Advertiser, April 10, 1993.
Alan Rider, "'Where's Cliffy?': In Hobart Run-Walk!," Hobart Mercury, April 20, 1993.
Tony Baker, "An Epic of Eccentricity," Hobart Mercury, April 25, 1997.
"End of the Road for Cliff," Sydney Morning Herald, Nov. 3, 2003.
Graeme Leech, "Shy Runner Shuffled Into a Nation's Heart," The Australian, Nov. 7, 2003.
Charles Happell, "A Gumbooted Forrest Gump, Cliff Young Ran His Own Race," The Australian, March 23, 2013.
"Running Legend's Cup Will Return to District," Colac Herald, April 17, 2015.
Here's Neil Kearney's 1983 documentary Cliffy, made shortly after Young's victory and showing his trademark shuffling gait:
And Clock End Films made a TV movie about Young in 2013. (Thanks, Julie.)
Listener mail:
"Frenemies — Churchill's Planned 1945 Surprise Attack on the Soviets," Military History Now, Oct. 15, 2012.
Wikipedia, "Operational Unthinkable" (accessed Nov. 18, 2016).
Historical Board Gaming: Operation Unthinkable Custom Map & Rules.
BoardGameGeek: Castle Itter.
Digital Capricorn Studios: Castle Itter.
National Public Radio, "No, Yes, Definitely: On the Rise of 'No, Totally' as Linguistic Quirk," Morning Edition, April 12, 2015.
Kathryn Schulz, "What Part of 'No, Totally' Don't You Understand?", New Yorker, April 7, 2015.
This week's lateral thinking puzzle was contributed by listener Jon Sweitzer-Lamme, who sent this corroborating link (warning: this spoils the puzzle).
You can listen using the player above, download this episode directly, or subscribe on iTunes or Google Play Music or via the RSS feed at http://feedpress.me/futilitycloset.
Please consider becoming a patron of Futility Closet — on our Patreon page you can pledge any amount per episode, and we've set up some rewards to help thank you for your support. You can also make a one-time donation on the Support Us page of the Futility Closet website.
Many thanks to Doug Ross for the music in this episode.
If you have any questions or comments you can reach us at podcast@futilitycloset.com. Thanks for listening!