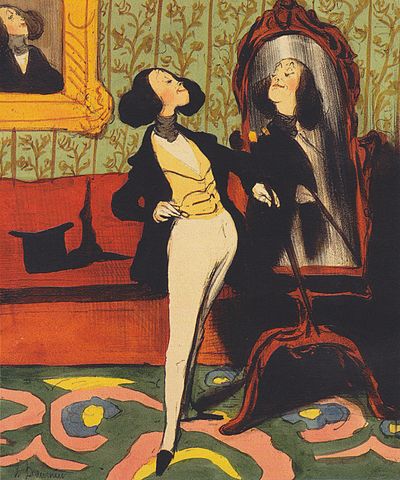 A Mrs. Harris published this verse in Golden Days on Oct. 10, 1885:
He squanders recklessly his cash
In cultivating a mustache;
A shameless fop is Mr. Dude,
Vain, shallow, fond of being viewed.
'Tis true that he is quite a swell —
A smile he has for every belle;
What time he has to spare from dress
Is taken up with foolishness —
A witless youth, whose feeble brain
Incites him oft to chew his cane.
Leave dudes alone, nor ape their ways,
Male readers of these Golden Days.
It reads so naturally that it's surprising to find that it contains a double acrostic: Taking the fourth letter of each line spells out QUANTITATIVE, and taking the last letter spells out HEEDLESSNESS.