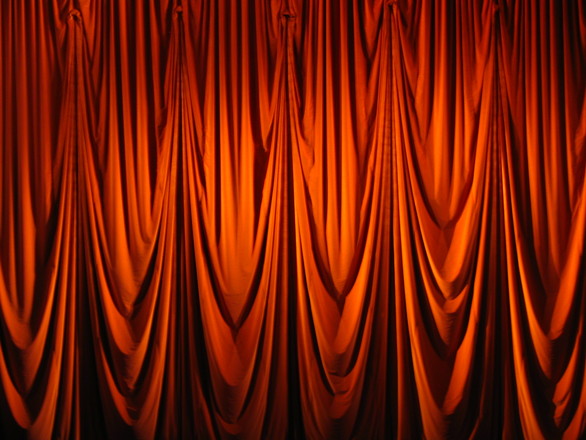 In 1943 Alexander Woollcott died of a heart attack during a radio show in which he was discussing Hitler with four other people. Listeners noticed only that he was unusually quiet.
In 1958 Tyrone Power succumbed to a heart attack while filming a fencing scene in Solomon and Sheba.
In 1960 baritone Leonard Warren died during a performance of Verdi's La forza del destino at the Met. He was about to sing Morir, tremenda cosa ("to die, a momentous thing").
In 1968 Joseph Keilberth collapsed while conducting Wagner's Tristan und Isolde in exactly the same place that Felix Mottl was similarly stricken in 1911.
In 1984 British comedian Tommy Cooper collapsed and died during a performance on a TV variety show. Cooper was famous for pratfalls, and for some minutes the audience assumed that his struggles were part of the act.
In 1991 Redd Foxx died of a heart attack while shooting his sitcom The Royal Family. At first onlookers thought he was joking, as his character Fred Sanford was famous for faking heart attacks.
In 1996 tenor Richard Versalle died at the Met during the première of Janácek's The Makropulos Case. He had just sung the line "Too bad you can live only so long."
(Thanks, Kyle.)