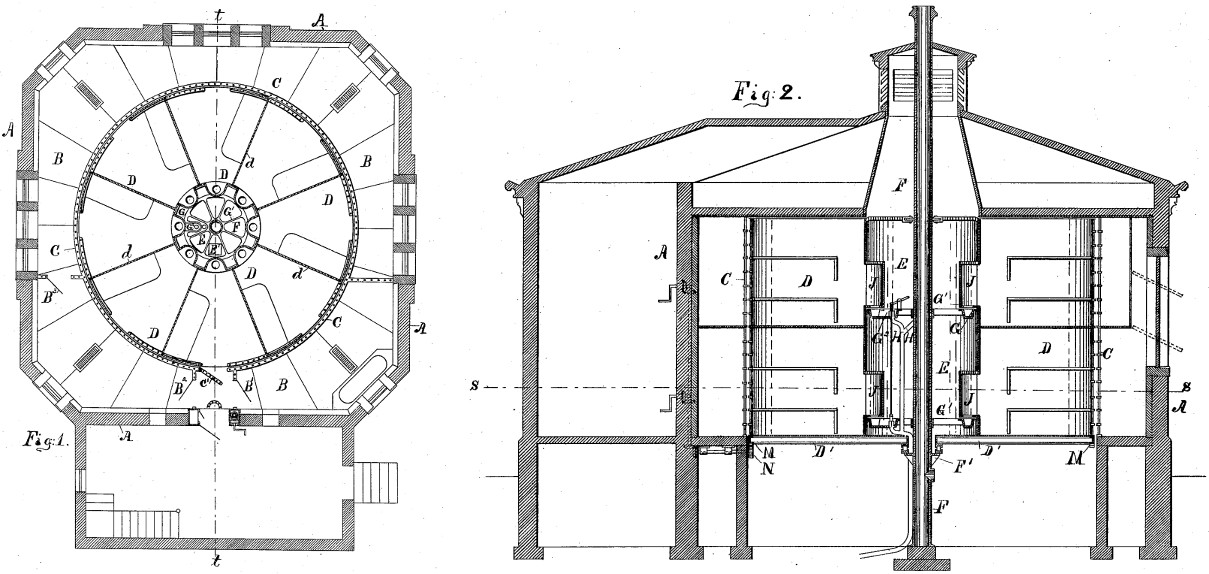 Architect William H. Brown had a curious brainstorm in 1881 — a jail in which moving cells shared a single door:
The object of our invention is to produce a jail or prison in which prisoners can be controlled without the necessity of personal contact between them and the jailer or guard. … [It] consists, first, of a circular cell structure of considerable size (inside the usual prison-building) divided into several cells capable of being rotated, and surrounded by a grating in close proximity thereto, which has only such number of openings (usually one) as is necessary for the convenient handling of the prisoners.
The cell block, supported by ball bearings, could be turned by a single man with a hand crank. While it had a certain efficient appeal, in practice the jail proved dangerous, crushing prisoners' limbs and raising concerns about safety during a fire. The last rotary jail was condemned in 1939; the only surviving example is in Crawfordsville, Indiana.
(Strangely related: Jeremy Bentham's Panopticon. Thanks, Jon.)