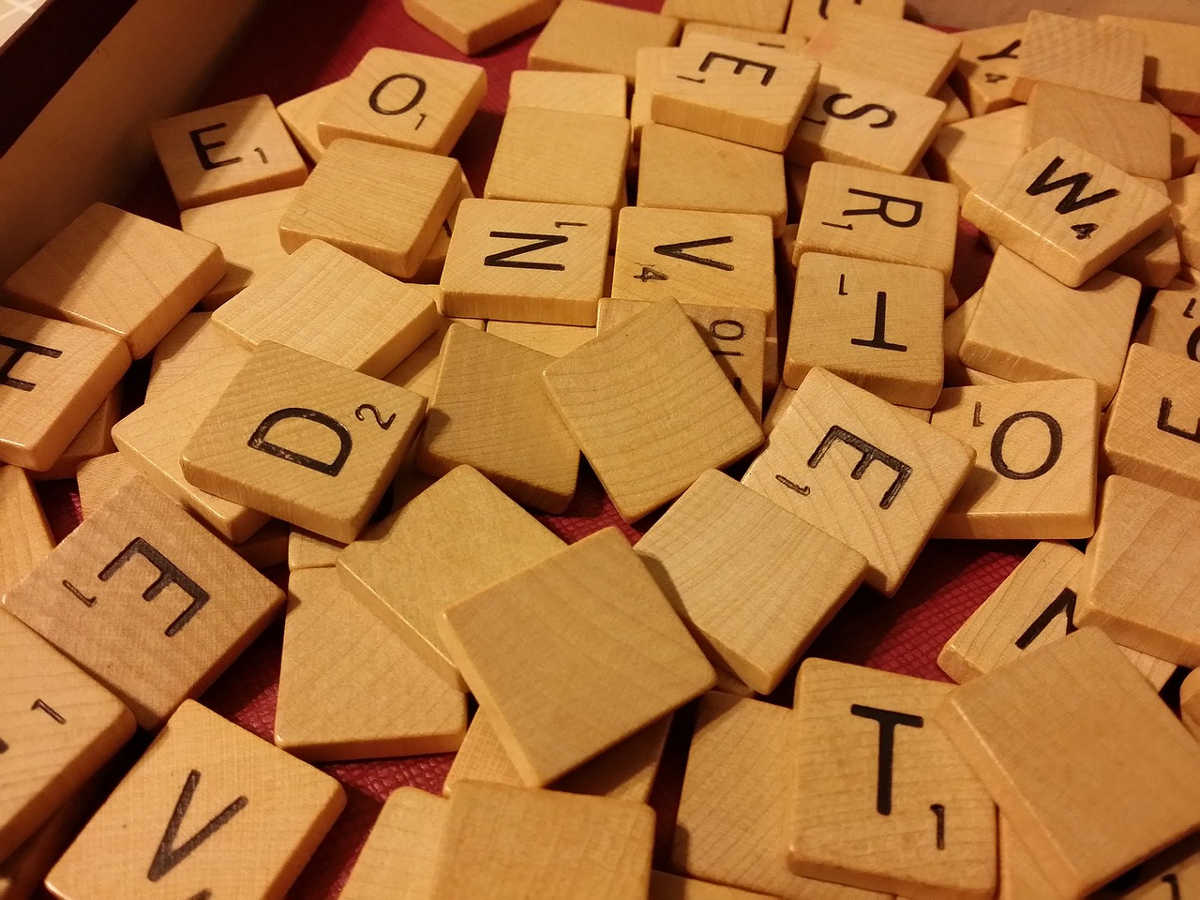 A Scrabble player needs a way to recognize the potential in any collection of tiles. If your rack contains the seven letters AIMNSTU, for example, what eighth letter should you be watching for to create an acceptable eight-letter word?
If you arrange your seven letters into the word TSUNAMI, and if you've memorized the corresponding phrase COASTAL HARM, then you have your answer: Any of the letters in that phrase will produce an acceptable eight-letter word:
TSUNAMI + C = TSUNAMIC
TSUNAMI + O = MANITOUS
TSUNAMI + A = AMIANTUS
TSUNAMI + S = TSUNAMIS
TSUNAMI + T = ANTISMUT
TSUNAMI + L = SIMULANT
TSUNAMI + H = HUMANIST
TSUNAMI + R = NATURISM
TSUNAMI + M = MANUMITS
TSUNAMI: COASTAL HARM is an example of an anamonic ("anagram mnemonic"), a tool that tournament players use to memorize valuable letter combinations. Devising useful anamonics is itself an art form in the Scrabble community — one has to create a memorable phrase using a constrained set of letters. Some are memorable indeed:
GERMAN: LOST TO ALLIES
NATURE: VISIT GOD'S SCHOOL
SENIOR: OLD MVP JOGS WITH A CRUTCH
WAITER: A MAN RAN PANS
"One of the first anamonics I ever read, back in 1998, was PRIEST: EVERYONE COMPLAINED OF THE SODOMY," wrote Jeff Myers in Word Ways in May 2007. "I couldn't believe it. The letters in that phrase — no more and no less — could combine with PRIEST to make 7-letter words."
When the word list TWL06 appeared, PERITUS became a legal word. That's PRIEST + U, so the mnemonic phrase now needed to include a U. "One simple fix is: EVERYONE COMPLAINED OF YOUTH SODOMY," wrote Myers. "Now maybe even more startling."
John Chew maintains canonical lists of anamonics using the official Tournament Word List and the alternate SOWPODS list.