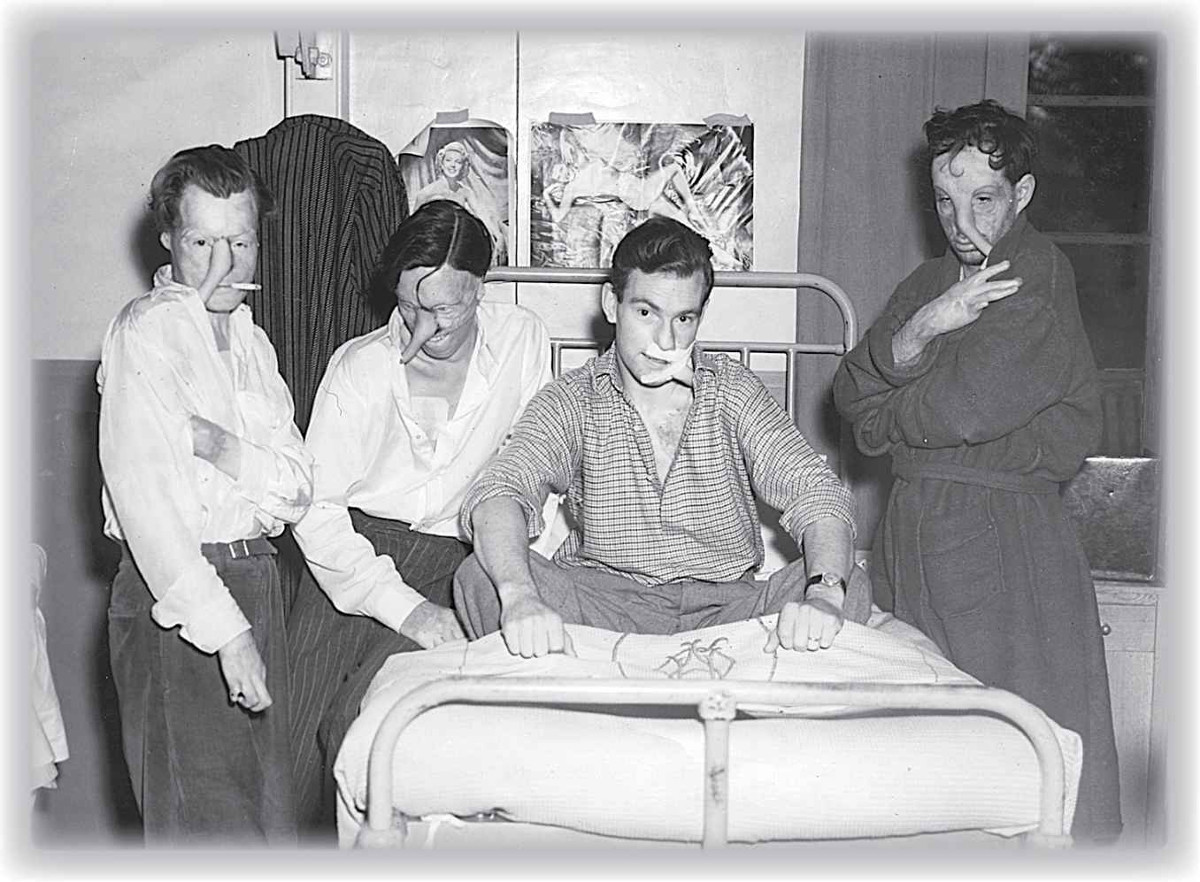 The Caterpillar Club is an international association of people who have saved their lives by using a parachute to bail out of a disabled aircraft. It was founded in 1922 by Leslie Irvin, inventor of the first free-fall parachute. The name pays tribute to the silkworm, whose contribution made the canopies possible; the club's motto is "Life depends on a silken thread." Famous members include Jimmy Doolittle, Charles Lindbergh, and John Glenn.
The Goldfish Club accepts people who have escaped an aircraft by parachuting into water, or who have crashed into water and survived by using a life jacket or other device. The club's stated goal is "to keep alive the spirit of comradeship arising from the mutual experience of members surviving 'coming down in the drink'." It was founded in November 1942 by a British manufacturer of air-sea rescue equipment. Gold reflects the value of life, and fish represent water. "Money, position or power cannot gain a man or woman entry to the exclusive circles of the Goldfish Club," noted the Australian newspaper Burra Record in 1945. "To become a member one has to float about upon the sea for a considerable period with nothing but a Carley Rubber Float between one and a watery death."
The Guinea Pig Club, above, was a social club for patients who had undergone experimental reconstructive plastic surgery, generally after receiving burns injuries in aircraft during World War II. It was founded in 1941 by New Zealand plastic surgeon Archibald McIndoe and included patients and their surgeons and anaesthetists at Queen Victoria Hospital, East Grinstead, Sussex. The surgical treatment of burns was in its infancy, and McIndoe wanted to make the patients' lives as normal as he could. The club continued to meet for 60 years after the war; annual reunions continued until 2007. They had their own theme song, known as "The Guinea Pig Anthem":
We are McIndoe's army,
We are his Guinea Pigs.
With dermatomes and pedicles,
Glass eyes, false teeth and wigs.
And when we get our discharge
We'll shout with all our might:
"Per ardua ad astra"
We'd rather drink than fight.
John Hunter runs the gas works,
Ross Tilley wields the knife.
And if they are not careful
They'll have your flaming life.
So, Guinea Pigs, stand ready
For all your surgeon's calls:
And if their hands aren't steady
They'll whip off both your ears.
We've had some mad Australians,
Some French, some Czechs, some Poles.
We've even had some Yankees,
God bless their precious souls.
While as for the Canadians –
Ah! That's a different thing.
They couldn't stand our accent
And built a separate Wing.
We are McIndoe's army …
08/04/2016 One more: Ejection seat manufacturer Martin Baker maintains the Ejection Tie Club, made up of pilots who have ejected from an aircraft in an emergency using a Martin Baker ejection seat and thereby saved their lives. The club has had more than 5800 members. (Thanks, Gareth.)