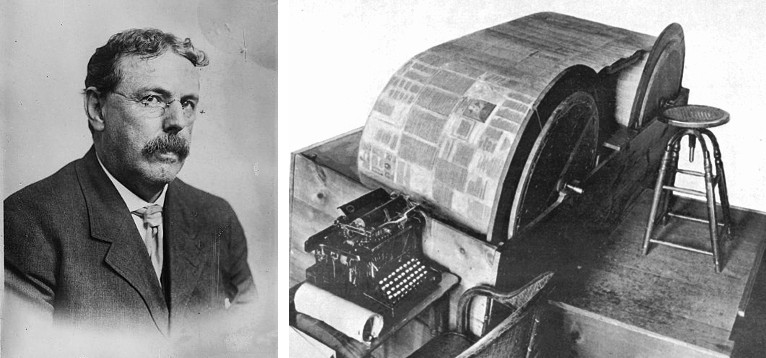 Exponents of the theory that Francis Bacon wrote the plays attributed to Shakespeare have gone to sometimes elaborate lengths to find messages hidden in the plays. American physician Orville Ward Owen even invented a "cipher wheel" that could pass the texts under his eyes at various speeds as he looked for hidden meanings.
He didn't find many supporters. Even Owen's friend Frederick Mann wrote, "We are asked to believe that such peerless creations as Hamlet, The Tempest, and Romeo and Juliet were not prime productions of the transcendent genius who wrote them, but were subsidiary devices which Bacon designed for the purpose of concealing the cipher therein."
In his 1910 book Bacon Is Shake-speare, Sir Edwin Durning-Lawrence argues that the long word honorificabilitudinitatibus in Love's Labour's Lost is really an anagram:
HI LUDI F. BACONIS NATI TUITI ORBIS
These plays, F. Bacon's offspring, are preserved for the world.
"It surpasses the wit of man," he wrote, to produce another sensible anagram from the long word, and he offered a hundred guineas to anyone who could do it. A Mr. Beevor of St. Albans rather promptly sent him this:
ABI INIVIT F. BACON HISTRIO LUDIT
Be off, F. Bacon, the actor has entered and is playing.
Durning-Lawrence was taken aback, but he was a good sport: He paid Beevor his money.
(From John Michell, Who Wrote Shakespeare?, 1996.)