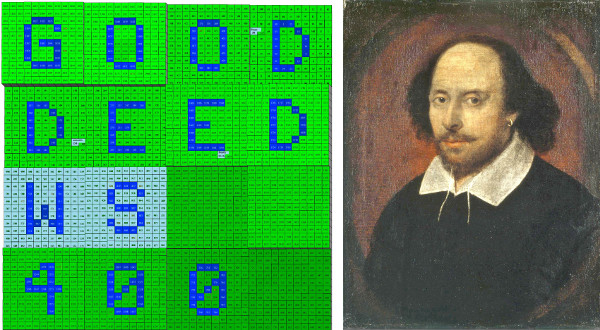 Today marks the 400th anniversary of William Shakespeare's death. To commemorate it, Craig Knecht has devised a 44 × 44 magic square (click to enlarge). Like the squares we featured in 2013, this one is topographical — if the number in each cell is taken to represent its altitude, and if water runs "downhill," then a fall of rain will produce the pools shown in blue, recalling the words of Griffith in Henry VIII:
Noble madam,
Men's evil manners live in brass; their virtues
We write in water.
The square includes cells (in light blue) that reflect the number of Shakespeare's plays (38) and sonnets (154) and the year of his death (1616).
(Thanks, Craig.)