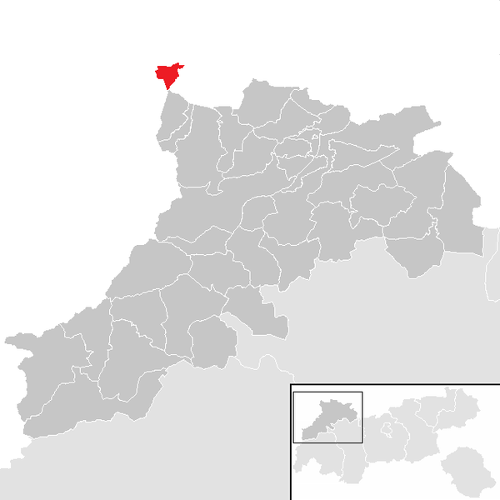 The Austrian village of Jungholz is connected to the rest of the country by a single point, the summit of the mountain Sorgschrofen. The summit marks a "quadripoint," a point that touches four distinct territories — here, Austria to the north and south and Germany to the east and west.
This raises some philosophical questions. Suppose a stubborn, infinitely skinny Austrian leaves Schattwald (in the south) to visit Jungholz at the same moment that an equally stubborn, infinitely skinny German leaves Bad Hindelang (in the west) to visit his grandmother in Pfronten (in the east). What happens? They can't sidle past one another; the countries meet at a single, indivisible point. If neither will stand aside while the other passes, then the only solution I can see is for one to hop briefly onto the other's shoulders.
Now suppose a border guard accosts them at this moment. The two occupy the same point on the Earth's surface, yet one claims to be in Austria while the other is in Germany. Are they both right? And suppose that the lower man is killed by being jumped upon (he is very attenuated, after all). Which jurisdiction has authority over the crime scene? Who should judge the crime?
Further confusing borders: the Belgian town of Baarle-Hertog and, until recently, Cooch Behar in the Indian state of West Bengal.
(Thanks, Dan.)