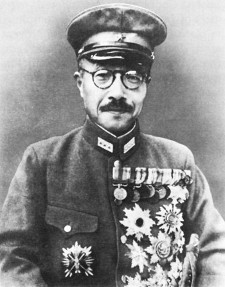 In 1946, when Japanese prime minister Hideki Tojo was being held prisoner by the victorious Allies, he asked for a set of dentures so that he could speak clearly during his war crimes trial.
The dentures were made by 22-year-old military dentist E.J. Mallory. "I figured it was my duty to carry out the assignment," Mallory remembered in 1988. "But that didn't mean I couldn't have fun with it."
An amateur ham radio operator, he inscribed the phrase "Remember Pearl Harbor" in Morse code into the dentures and delivered them to Tojo.
Mallory and his colleague George Foster told a few friends, but the secret got out and the two had to awaken Tojo in the middle of the night to borrow back the dentures and grind out the message. The next day, when a colonel confronted them, they were able to say truthfully that there was no message.
It's not known whether Tojo ever found out what had happened. He was executed in 1948.
"It wasn't anything done in anger," Mallory remembered in 1995. "It's just that not many people had the chance to get those words into his mouth."