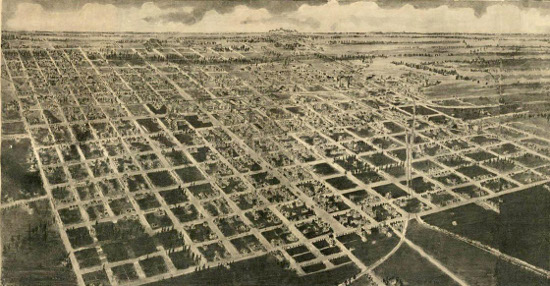 In the 1890s, touched by Georgia's generosity in sending supplies to a drought-ridden Midwest, Indianapolis attorney and Union veteran Philander H. Fitzgerald contacted Georgia governor William J. Northen and described a dream he had of a colony in the warm South where Northern veterans might spend their final years. They established a new town, called Fitzgerald, on a parcel of public property only 10 miles from the site of Jefferson Davis' capture and not far from Andersonville, the location of the Confederacy's most notorious prison.
The first 50,000 acres sold quickly, and another 50,000 were soon sought. Formally founded in 1895, the town largely fulfilled its namesake's vision of reconciliation and comity. The town was open to "all good people," but the overwhelming majority of its first residents were Union veterans. Planners named seven streets in the west of town after Confederate generals such as Lee and Jackson and seven streets in the east after Union leaders such as Grant and Meade. Children hailing from 38 states received free tuition from free textbooks in the first schools in Georgia to offer a nine-month term, and only one of their 12 teachers was a Southerner. By 1900 Fitzgerald had 9,000 residents and was celebrating two Memorial Days, Georgia's on April 26 and the national holiday on May 30, unusual in the South before World War I.
The town's first hotel was called Grant-Lee. After some grumblings among the neighbors, they changed it to Lee-Grant. Nobody's perfect.